Daniel Corrigan | January 9th, 2019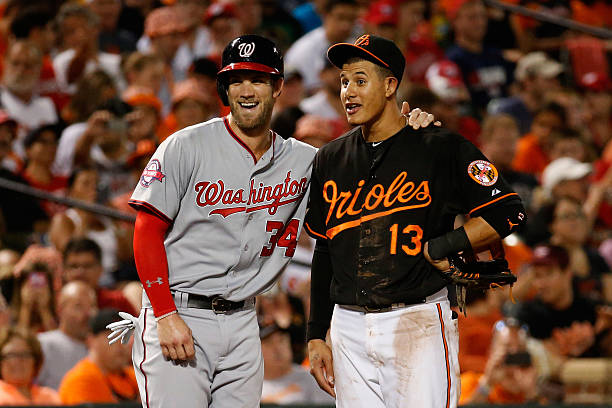 I mean……….. seriously.
This Off-Season had so much promise. Two of the best in the game in Manny Machado and Bryce Harper, at the ripe age of 26 were set to hit the free agency market for the first time. There was (and still is….sorta) talks of two-time Cy Young winner Corey Kluber being traded. There was even a report that Kris Bryant could have been traded.
It started off well with the Robinson Cano and Edwin Diaz trade. Then something happened. Or a lack thereof if you may. Nothing has happened. The Dodgers and Reds trade doesn't count. The Reds don't have enough to make them a contender and the Dodgers will still be a top team in the NL.
We need something, I'm not even seeing the fake Ken Rosenthal twitter accounts reporting fake deals. You know, where you see someone change their name and profile picture to match Rosenthal's and say something outrageous like "BREAKING: Manny Machado just signed a 15 year 500 Million deal with the White Sox." and you have to double-check to make sure its real. I would even take that right now.
Man, this has been slow. Being a baseball blogger this sucks. So let's look back at some of my predictions and dissect them.
The Indians won't Trade Kluber
Every day we reach closer to spring training, the more I believe that Kluber will stay an Indian. I thought that the only real deal would have been with the Dodgers. When the Dodgers traded with the Reds, that option was killed. The Yankees really don't have anything to suit what the Indians want, which is an Outfielder, pitcher, and prospects. I really don't see anywhere that Kluber could be traded right now.
The Phillies Will Get Either Machado or Harper
I was so certain about this. I still think this will happen but I'm not 100% anymore. Reports are saying that the Nationals have upped their 300 million deal for Harper so they are right back in it. The teams in play for Harper, in my opinion, are The Phillies, Nationals, and Dodgers. I'm going to say that Harper still goes to The Phillies but watch out for The Nationals.
With Machado, things are a little bit interesting. We have all heard that he wants to be a Yankee. But it seems that the Yankees will not offer him the money he deserves. I'm not declaring The Yankees dead in this race, but they are no longer my favorite to sign the 26-year-old super-star. I think the White Sox are now the favorite. They can offer him TONS of money, and he would be the face of a team in a big city. Getting Machado's brother-in-law Yonder Alonso, and good friend Jon Jay has really made it clear that the White Sox are all in on Machado.
So things right now are very slow. Good news is that things can only go up. Harper and Machado have to be signed at some point……….right? Expect these signings to be announced any day now.
Spring is coming.
Questions and comments?
thescorecrowsports@gmail.com
Follow Us on Twitter @thescorecrow
Follow Us on Reddit at u/TheScorecrow
Follow Daniel Corrigan on Twitter @Corrigan_Tweets
Main Credit Image:"Embed from Getty Images