Filip Canda | January 6th, 2019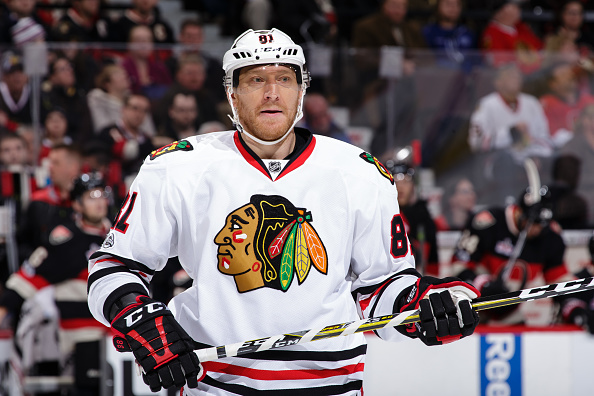 Marian Hossa announced his retirement from active playing career this past May, but that doesn't mean Hossa refuses to return to the NHL. The Slovakian power-forward won three Stanley Cups in his career, all of them with Chicago.
Before those three successful cup runs, Hossa participated in another two Stanley Cup finals, losing with the Pittsburgh Penguins in 2008 and with the Detroit Red Wings in 2009. Hossa won three Stanley Cups with the Blackhawks, first in 2010 followed by 2013 and 2015 wins. His team never missed the playoffs while he was still playing, they didn't make the playoffs the very first year he was missing.
Ever since then, Hossa has struggled a lot and his Blackhawks also seemed to take a break from the long winning era. "It was insupportable for me to play for almost four years while having big health issues," stated Hossa to Slovakian media.
Hossa decided to skip the whole 2017-2018 NHL season because of skin problems, but he was expected to return back, as the Blackhawks missed the playoffs for the first time in a while in 2018, the Blackhawks certainly missed their big leader. Later on, Hossa announced his retirement from hockey.
"I'm finally feeling healthy and right. It was great for me to play hockey, but in that direction, I was more suffering than anything else. Just about now I'm feeling well again," said Hossa about his progress from his health problems.  The Slovak forward will be 40 years old next week.
Could a return be witnessed? "Right now, the situation hasn't changed much. I'm not playing hockey and I'm feeling very well. Officially on long-term injured reserve in the NHL for another two years. I would love to come back and play hockey again, maybe for one or two seasons, but my body, unfortunately, doesn't permit it," Hossa told media in Slovakia.
Earlier this season, the Chicago Blackhawks made a trade with Arizona Coyotes, who acquired rights to Marian Hossa in the NHL. His playing return would be very intriguing because he would need to report in Glendale to play hockey again. But Hossa seems to be finally enjoying his time with his family in Slovakia. As Hossa said, he has only one health and that's the most important thing for him now. With already having won the Stanley Cup three times, what else he can ask for.
Not a playing return, but maybe a coaching or scouting return would be on Hossa's mind. "I will not deny anything," said Hossa about speculations of his possible return to Chicago organization. "After this season, I have still two more years on my contract, we will see what happens afterwards, everything is pretty much opened," commented Hossa about his future within NHL.
Marian Hossa played in 1,309 NHL regular season games, collecting 1,134 points in the process. He started his NHL career with the Ottawa Senators in 1997, continued in Atlanta playing with the Thrashers, before trying to win the Stanley Cup with the Penguins in 2008 and the Red Wings in 2009. After the 2009 Stanley Cup Finals loss, Hossa signed with the Chicago Blackhawks and the rest is history.
Questions and comments?
thescorecrowsports@gmail.com
Follow Us on Twitter @thescorecrow
Follow Us on Reddit at u/TheScorecrow
Follow Filip Canda on Twitter @Phiil7
Main Credit Image: Embed from Getty Images