Dale Money | January 5th, 2019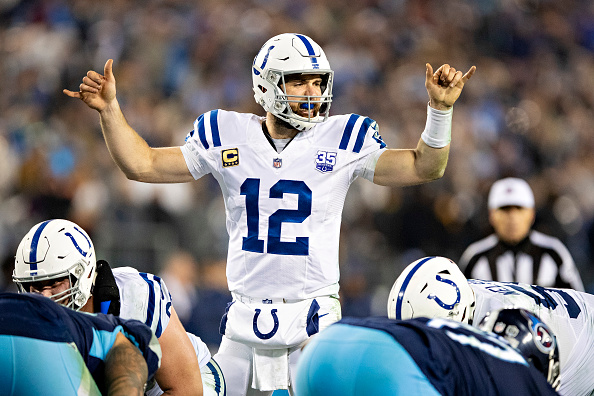 The first game of the NFL Playoffs has the potential to be one of the best wildcard matchups this weekend. The Indianapolis Colts were only the third team in NFL history to work themselves back from a 1-5 hole and win a playoff spot. As remarkable as that feat is. You have the Houston Texans, who were the first team to survive a 0-3 start and punch their ticket.
The Texans did manage to finish the regular season at 11-5, capturing the 3rd seed. The Colts enter this game as the 6th seed and finish the season at 10-6. Two divisional rivals that showed incredible heart this year will be locking up with one another for the third time this year. The previous two matches resulted in a 1-1 split.
Andrew Luck vs. Deshaun Watson –  It's funny enough both Deshaun Watson and Andrew Luck are in the running for comeback player of the year. In the first two meetings against the Texans, Luck has thrown for 863 yards and six touchdowns while only tossing one interception.
Watson hasn't been quite that impressive although his numbers were still solid, completing 70 percent of his passes while accumulating 719 total yards, 642 of those passing, and four touchdowns. The Texans are facing completely new territory, having finally entered into the playoffs with a true number one quarterback they can trust to pull his own weight, and not just rely on that strong defense to save them.
He could end up being the true X-factor for the Texans. Defensively, the Colts need to contain Watson in the pocket. They can't let him scramble around and make plays with his legs. One issue is that he holds onto the ball a bit too long. Now if the Colts can exploit that weakness in Watson's game, and pick up a few sacks, that would certainly be a big key.
As for Andrew Luck. Indianapolis made a serious obligation in the offseason to get more protection for the young star after he was shut down all of 2017 in order to fix an injury. Quenton Nelson and Braden Smith, in particular, have been great additions. Luck has been sacked 18 times a league-leading fewest.
By affording Luck the time. He's managed to throw for 4,593 yards and 39 touchdowns both the second-highest totals of his career, with a career-best passer rating of 98.7. It is going to be up to Luck to avoid bad decisions with a man in his face.
Texans Defense vs Colts Offense -The defensive front seven has been excellent all season. Finishing third overall allowing 82.7 yards on the ground this season. Another candidate for comeback player of the year, J.J. Watt, certainly made up for the lost time contributing 16 sacks and 7 forced fumbles. Which are good for 2nd and 1st most overall respectively.
They've done a masterful job holding the Colts' run game in check. In the two previous contests, Colts running backs are averaging just 32.0 rushing yards per game. Marlon Mack missed week 4, but in week 14, he put up a measly 33 yards rushing with a single touchdown on the ground.
It's on the backend that the Texans' defense is easily vulnerable. 28th in pass defense, Luck carved up the Texans' secondary in the two-game meeting for over 800 yards through the air, and 6 touchdowns. While his number one wideout T.Y. Hilton has totaled 13 receptions for 314 yards. Hilton will be entering this game with a bit of an ankle problem. However, I don't expect it to hold him back too much.
Now can that dangerous front seven with J.J. Watt and Jadeveon Clowney put enough pressure on the Colts run that they'll be able to contain that dangerous pass attack somewhat? If the Colts can move the ball effectively and set up short 2nd and 3rd downs on a regular basis, they've won half the battle.
Questions and comments?
thescorecrowsports@gmail.com
Follow Us on Twitter @thescorecrow
Follow Us on Reddit at u/TheScorecrow
Follow Dale Money on Twitter @packerd_00
Main Credit Image: Embed from Getty Images