Joel Dorcas | January 4th, 2019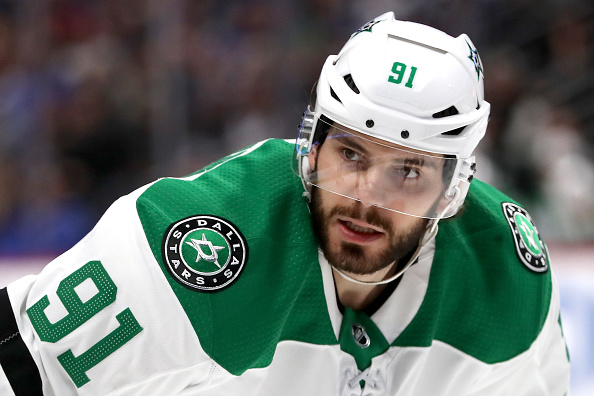 A seven-game slate to kick off the weekend. Pittsburgh Penguins and Winnipeg Jets, Washington Capitals and Dallas Stars, and finally New York Rangers and Colorado Avalanche appear to be the best games to target. Let's break it down. *Please note, player salary values may change after this writing*
At the Core
Pittsburgh trounced the Rangers Wednesday evening and continue to climb the standings. Friday nights tilt with the Winnipeg Jets appears to be an East-West clash with a lot of offensive talent. Both teams average over 3.4 goals per game ranking them in the top ten in league scoring. Malkin had a goal and assist last time out and is priced nicely.
Hornqvist plays alongside Malkin and gets first line power play minutes. He is averaging a point a game over his last five and chipped in for two assists in the 7-2 routing over the Rangers in the Penguins last game.
We are getting pretty good value for a player who is basically taking over the role Dustin Byfuglien held before he went down due to injury. Morrisey will take on big minutes and play on the first power-play unit. Morrisey might be a tick or two behind Big Buf offensively but gives you blocked shots as a nice base. He is tied with Jacob Trouba for the team lead in that category over the last five games with 13.
If the Stars decide to keep the Seguin/Radulov/Benn line together it's hard not to roster one if not all three of these guys. Now is a good time to play them because they were just recently called out and ripped by the teams CEO for poor play. This could elevate their play, no question. Seguin has 23 shots on goal over his last five games, along with four points.
Mackinnon and the Avalanche continue their homestand against the struggling New York Rangers. Mackinnon has cooled off ever so slightly recently but still gives you something every night. It's hard to say that when playing DFS in this sport. Mackinnon continues to be a shooting machine averaging five shots a game over his last five games. The Rangers should be exploited by the Avalanches explosive top six forwards in this one.
Stacks of the Night
1. Dallas Stars
Benn(W), Seguin(C), Radulov(W), Klingberg(D)-Out of the entire league outside of the Avalanche there is no team that relies on their star players as much. Stars and Caps game has the potential to be high scoring.
2. Colorado Avalanche
Mackinnon(C), Rantanen(W), Landeskog(W), Compher(C)- The Rangers have been involved in high scoring games of late which falls perfectly into the hands of Colorado. Seven of the last 10 Ranger games have gone over the total. Eight of the last 10 NY opponents have scored at least three goals, and six of those times they have surrendered at least four.
3. Pittsburgh Penguins/ Winnipeg Jets
Crosby(C), Malkin(C), Rust(W), Letang(D)
Scheifele(C), Laine(W), Wheeler(W), Morrissey(D)
Giving the slight edge to Pittsburgh if you had to choose between the two. The Penguins are getting better goaltending, but the Jets are more than capable of potting three or more in this one.
Value Plays
The Avalanche are trying to get some balanced scoring as they are trying Jost on the first line with MacKinnon and Rantanen. Jost netted two against the Sharks Wednesday, this is a great play if he continues to play with these guys. Expect to see a price increase soon.
Just like Jost, Kerfoot stands to benefit from the line adjustments of the top two. Kerfoot now centers a line with Landeskog and Compher on the wings.
Although the Stars lack depth at forward, the defense is blessed with pretty good talent. Heiskanen is averaging just over 21 minutes and has two goals over his last five games. Most impressively, over that time frame, he has put 22 shots on goal.
Spezza like Joe Thornton is not the player he used to be, but if Dallas starts to get things going Spezza is bound to contribute. The Stars think Spezza can be a valuable contributor as they give him first line power play minutes. Spezza has three points over his last five games.
As always thanks for reading, good luck with your roster builds!
Questions and comments?
thescorecrowsports@gmail.com
Follow us on Twitter @thescorecrow
Follow us on Reddit u/TheScorecrow
Follow Joel Dorcas on Twitter @Joel_Dorcas6
Main Credit Image: Embed from Getty Images