Christopher Dinkins | December 31st, 2018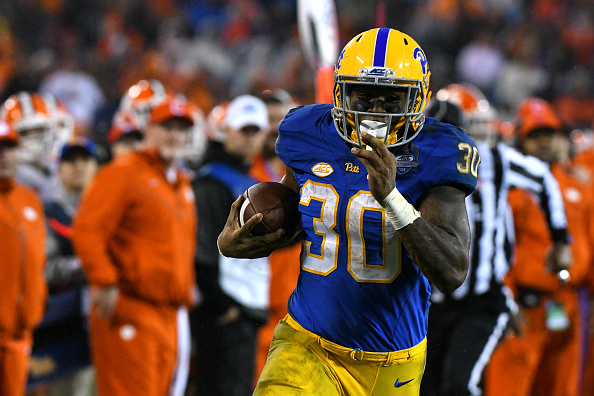 The second oldest bowl game in the country takes place in El Paso, Texas and is aptly named the Sun Bowl.  This bowl game has been played since 1935 along with the Sugar Bowl and Orange Bowl and is right behind the "granddaddy of 'em all" the Rose Bowl. The game has been hosted by the University of Texas at El Paso since 2011. Conference tie-ins are the Pacific-12 and Atlantic Coast Conference. This game has been sponsored by Hyundai since 2010 and has actually had numerous sponsors in the past.
Last year's game was won by North Carolina State, which defeated Arizona State 52-31. This year's matchup will see the Pittsburgh Panthers take on the Stanford Cardinal, in a game that features two teams who should have had better seasons. Pitt, with a loss, would give them a three-game losing streak for the first time since 2006. And, make this the fifth of eight seasons with at least seven games lost since Dave Wannstedt was let go. But, on the other hand, if they win, it would give Head Coach Pat Narduzzi three out of four seasons with at least 8 wins. More importantly, it would give Pittsburgh a victory over a non-conference Power 5 opponent, right now they only have one, a win over Penn State in 2016.
Pittsburgh has a very good running game with seniors Qadree Ollison and Darrin Hall, the first pair of running backs to each run for 1,000 yards in school history. Other seniors on the offensive line, Alex Bookser, Connor Dintino and Mike Herndon, on the defensive side of the ball, seniors Seun Idowu and Elijah Zeise hold down the linebacking corps and safety Dennis Briggs is doing it one more time for Pitt Nation. They also have some youngsters that may see time in this game; A.J. Davis and Mychale Salahuddin, who combined for 30 carries this season. Or, the offensive line which is losing four starters, has Gabe Houy, Brandon Ford, and Jerry Drake Jr, to help with the rebuild. It may help to see how they can contribute against a Stanford front seven that finished third in the Pac-12 in run defense, giving up 140.9 per game. Look for Narduzzi to give youngsters a chance to see how they perform in a big game scenario. Pittsburgh quarterback Kenny Pickett has been up and down, beating Wake Forest going for 316 yards and three touchdowns. Then, games against Miami and Clemson took place, he went 18 for 38 for 138 yards combined, COM-BINED !!!! But if his offensive line can keep him protected, then Pickett should have a chance.
Stanford Cardinal (8-4, 6-3) Pac-12
Stanford comes into this game last in Pac-12 in pass defense giving up 274.7 yards per contest. But Stanford's pass rush is tied for 22nd in the country with almost three sacks a game. How a team like Stanford can put pressure on the pass, but can't defend the pass will be interesting to watch as this game unfolds. Stanford will not have its Heisman mentioned running back in the lineup, Bryce Love has decided to focus on getting his injured ankle prepared for the NFL Combine. Love, who seemingly stayed hurt this year, gaining only 739 yards, he rushed for 2,118 in 2017 and was the runner-up for Heisman last year. In his stellar career, he averaged 6.8 yards per carry, but Stanford fell off as a team producing only 3.7 yards, which was next to last in the Pac-12. Stanford will be without All-Pac-12 guard Nate Herbig, who is also getting ready for the NFL draft. Stanford closed the season strong behind a dangerous passing attack and will most likely have to move the ball through the air with K.J. Costello who threw for over 300 yards in four of the teams last five games and over four touchdowns in three of those games. This Stanford team reminds me of the Pac-12 Conference teams who often fade from national prominence early. But Stanford played tough toward the end of the year, losing only two games after Oct 6 by a combined seven points to Washington and Washington State.
Expect to see some big plays in this game. Stanford has big receivers and can work that jump ball offense. Pittsburgh has a squad deep at running back that can break a long one off at any time. Both defenses are gonna be in and out of this game against what the offense tends to do against them. Give the advantage to the offenses, they won't be too fast but they will run smooth, kinda like a Hyundai.
Main Credit Image: Embed from Getty Images