Coach Treal | December 31st, 2018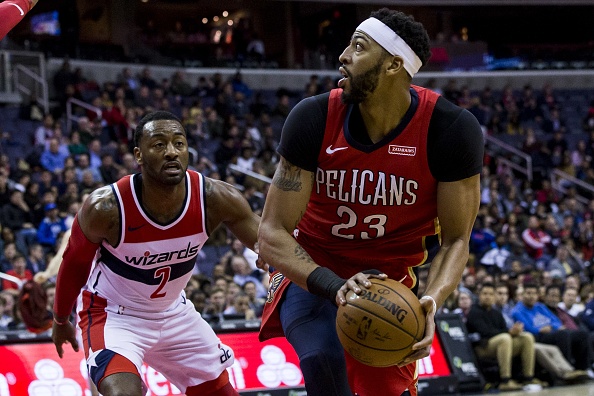 Happy New Year & Welcome Back hoop heads! As we enter into 2019 I wanted to take a close look at some of the best games to watch in-between all the College Bowl Games and the start of the NFL Playoffs as we start to get into the games really meaning something for your favorite NBA teams.
Week 12 
(Dec 31 – Jan 6)
This is a match-up of two teams in different directions of the current standings as the Warriors are near the top of the West (Currently in second place) and the Suns are the last place team in the conference. This game still has some players worth watching as Devin Booker has regained his form and has put up solid numbers since returning from injury and number one overall pick Deandre Ayton has continued to show the skills that made him the top pick by posting a double-double on the season with 17 points and 11 rebounds. Another thing I will be paying close attention to is the play of Klay Thompson who has been in somewhat of a shooting slump but looked like his old self in the teams last game posting 32 points and going 4-5 from 3-point range.
Timberwolves Vs. Pelicans
Two teams who last season say themselves in the playoffs and now find themselves in the basement of the loaded western conference. Derrick Rose has had a rebirth of a season averaging 19 points and 5 assists he did sit out the last game as he is dealing with an ankle injury so that is something to keep an eye out for as they do battle with MVP candidate Anthony Davis. This is still an early season game but one both teams will be trying desperately to win and move up in the standings. I'm expecting another big night from Karl-Anthony Towns as he has regained his All-Star form in recent weeks posting 21 points and 12 rebounds per contest.
OKC Thunder Vs. Lakers
Russell Westbrook leads his OKC team back to his hometown to do battle with the Lakers who will most likely be playing without LeBron who is still nursing a groin injury. RussWest is having another season for the record books as he is currently averaging a triple-double (20/10/10) for the third consecutive season. If he is able to do this again it will be incredible but he is not alone as Paul George is quietly having an MVP type season in his own right. PG13 is averaging the highest points per game of his career at over 26 ppg and his stellar defense has him in the running for defensive player of the year.
In another battle of the two top seeds in the eastern conference with the Bucks already leading the season series 2-0, this is not a must-win game by any means for the Raptors but it would be good for them to beat this team just in case they happen to meet down the road come playoff time. Of course, this game is headlined by two of our game's best players in Giannis Antetokounmpo and Kawhi Leonard as these two will be matched up a lot during the game hopefully which is worth more than the price of admission.
The Warriors return to Sac-Town to play the Kings as they did battle two weeks ago which say GSW win 130-125. The game wasn't without suspense as the Kings help a fourth-quarter lead with under five minutes left in the game before the trio of Klay, Durant, and Curry took the game over down the stretch. All three scored in double figures with Durant and Curry both scoring over 30 points apiece. The Kings were lead in that contest by Buddy Hield and De'Aaron Fox with 25 points apiece. The Kings for me are the surprise team of the early season as they sit one game out of the 8th spot for the playoffs and seem to have turned the corner and look poised to try and end 12 straight seasons of missing the playoffs.
Perhaps saving the best for last is the game of the week for me as Kawhi Leonard and the Raptors travel to face DeMar DeRozan and the Spurs. This is without question one of the most highly anticipated games on the NBA calendar all season and one I know a lot of people have had circled since the schedules were released. This story has been well documented and heavily written about so it will be interesting to see how this finally plays out on the court. I will also pay close attention to as we get closer to game day the status of Kawhi as he has missed games this year for rest and I hope this is not one of those games he just randomly sits out as this is the only time he will return to San Antonio this season. Also, DeMar will finally get to let out some of his frustration versus his former team as he has been vocal about the fact he felt he was misled over the summer regarding his name being in trade rumors.
Hit me up on Twitter about what League Pass Games you are most excited for this week!
Questions and comments?
thescorecrowsports@gmail.com
Follow Us on Twitter @thescorecrow
Follow Us on Reddit at TheScorecrow
Follow Coach Treal on Twitter @CoachTreal2
Main Credit image: Embed from Getty Images