Levon Satamian | December 30th, 2018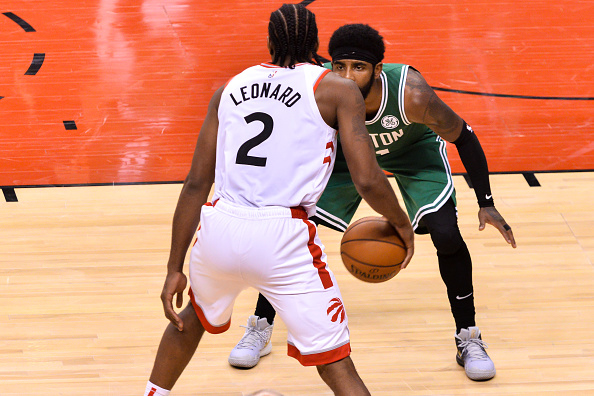 I have heard some people debating this as of late. I said it before the season started and I'm sticking to my prediction. The Toronto Raptors will go to the finals this season. Kawhi Leonard is the best player in the Eastern Conference. Some people forget that Kawhi is a champion. He can will the Raptors to the finals against the Celtics, Sixers, etc. The Raptors have a great defensive team, can switch almost every position.
For the past few seasons, the Raptors have lost to LeBron and company, but this season is different. LeBron is now in the Western Conference, and they traded DeMar DeRozan for one of the best players in the league, Kawhi Leonard. I think Kawhi is the new king of the East. That's no knock on Giannis Antetokounmpo, Joel Embiid, or Kyrie Irving. I just think that this Raptors team is special. Defensively, offensively, and can close games out. Kawhi Leonard is the closer they needed. He's arguably the best defensive player in the league and can score at will.
Raptors are my favorite to win the East, however, the Sixers did add Jimmy Butler, but that has cut into Joel Embiid's production. The Celtics led by Kyrie Irving have looked good as of late, but I don't think they can beat the Raptors this season. The Raptors just seem too good this season for the Eastern Conference.
The Raptors have a very deep roster. Kyle Lowry, Danny Green, Kawhi Leonard, Pascal Siakam, Serge Ibaka, Fred VanVleet, Jonas Valanciunas, Delon Wright, Greg Monroe, C.J. Miles, OG Anunoby, and Norman Powell. I think the Celtics could force the Raptors to a seven-game series, Sixers could too, but a game 7 in Toronto, led by Kawhi Leonard, I see the Raptors advancing in either series. That is why I think the Raptors will make the finals. Kawhi Leonard, deep roster, and can switch on almost every position.
Questions and comments?
thescorecrowsports@gmail.com
Follow Us on Twitter @thescorecrow
Follow Us on Reddit at u/TheScorecrow
Follow Levon Satamian on Twitter @TheSportsNotes
Main Credit Image: Embed from Getty Images