Daniel Corrigan | December 30th, 2018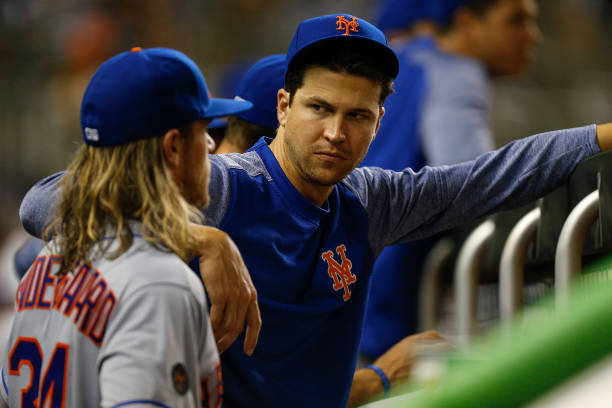 Winter Meetings are over and the 2019 season is right around the corner. There are still a lot of moves that still need to happen before we really know what teams are what. Machado and Harper remained unsigned. Just for reference, I predicted that Harper would be a Phillie, and Machado would be a Yankee.
There is always time for some hot takes! I have three that could be really surprising, or just downright obvious. If you have read any of my previous articles, my biases will be showing just a little bit here.
The Mets will be battling for a playoff spot in September
This one may be a little crazy. Last year, the Mets started off red hot. They sprinted out of the gates with an 11-1 record but then faltered to a final record of 77-85. They did play some good baseball to end the year. With the additions of Robinson Cano and Edwin Diaz. This is a win now trade, which may be surprising for a team like the Mets. I think this is a very good team. They have some weapons in their lineup, as well as great starting pitching with Syndergaard, and DeGrom. If they can add a catcher and some decent arms for the bullpen, someone like Cody Allen would be perfect. I think they could be an 85-90 win team in 2019.
Nelson Cruz will be traded at some point 
This deal was a little surprising to me. I thought that Cruz would land somewhere he could make a playoff run. I really thought the Indians would have been perfect for Cruz. But, the Twins won the Cruz sweepstakes. Now don't be fooled by the 2017 Twins, this team stinks out loud. They are not a good team at all. I hate to really rag on this team, but there is nothing to feel good about with the Twins. Maybe I'm wrong, it would be nice to have some competition in the Central. But Cruz will be traded on deadline day. The Twins will do what they always do. They start off the season 10-4 and we think "Maybe this team is good." Then they lose 20 games and we remember they are the Twins. Cruz will be an attractive target to teams that need a bat and depth for a postseason push. Maybe a team like the Mets, Indians, Braves, or even the Reds!?!? Teams will be kicking down the door to have Cruz's bat in their lineup.
We will have a surprise World Series team this year
It seems as though the Dodgers unless they get Harper, will not be making a third straight trip to the Fall Classic. Can the Redsox repeat? Will the Yankees get over the hump? or will the Astros or Indians make their push? I think that any of the big four in the American League will be in the World Series. The Redsox, Yankees, Astros, or Indians will get in. How about the National league? The NL is wide open. The Dodgers, Cubs, Braves, Cardinals, etc. I think if my free agent prediction holds true, the Phillies could be the team to beat. Lots to be done still before spring, but I don't think The Dodgers or Cubs will be back. There will be a new king in the NL. All I'm saying is, watch out for the Phillies.
So there's a sample of some hot takes I have before we hit Spring training. I'm really intrigued by this Mets team. I think Nelson Cruz will be traded to a playoff team, and also, a surprise team will make it out of the NL this year. I have many other takes but will save them for three at a time in a weekly segment up until spring training.
Questions and comments?
thescorecrowsports@gmail.com
Follow Us on Twitter @thescorecrow
Follow Us on Reddit at u/TheScorecrow
Follow Daniel Corrigan on Twitter @Corrigan_TweetsEmbed from Getty Images
Main Credit Image:"Embed from Getty Images