Levon Satamian | December 29th, 2018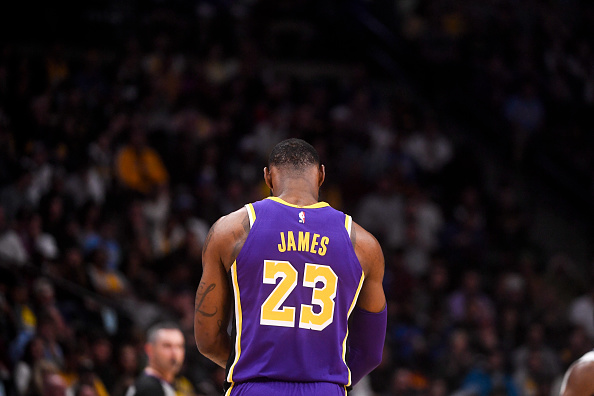 The Golden State Warriors have been to the NBA Finals for four straight seasons now. All against LeBron James and company. Now, LeBron is in the Western Conference with the Lakers. The Rockets were one game away from eliminating the Warriors from the WCF. However, Houston lost key defensive players, OKC has looked good, Denver has been impressive, but the team that I think is the biggest threat to the Warriors is the team with LeBron James. The Los Angeles Lakers.
The Lakers are the biggest threat to the Warriors in the Western Conference and here's why: They have the greatest player on the planet, LeBron James, a veteran point guard in Rajon Rondo, who is a good leader and mentor to Lonzo Ball. He also turns his game up in the playoffs. Veteran bigs in JaVale McGee and Tyson Chandler, all four of those players have something in common. They not only have playoff experience, they are all champions who can help lead these young guys to success.
Brandon Ingram, Lonzo Ball, Kyle Kuzma, and Josh Hart, are just getting started. They are getting better game by game. Also, a trade could be made. Either they trade three of the four young core for Anthony Davis, possibly all four of them for Davis, or they make a small trade. Trading Kentavious Caldwell-Pope for a 3-and-D player that is on an expiring contract.
If they keep this team the way it is, with everyone healthy come playoff time, I think the Lakers are the biggest threat to defeating the Golden State Warriors in the Western Conference. Lakers have a deeper bench than the Warriors and many other teams in the NBA. Led by Lance Stephenson and Rajon Rondo as many games as Rondo has played, the second unit has looked good this season. I think the Thunder have a chance at defeating the Warriors if they stay healthy, but the team that is the biggest threat to Golden State is the LeBron-led Lakers.
Questions and comments?
thescorecrowsports@gmail.com
Follow Us on Twitter @thescorecrow
Follow Us on Reddit at u/TheScorecrow
Follow Levon Satamian on Twitter @TheSportsNotes
Main Credit Image: Embed from Getty Images