Levon Satamian | December 28th, 2018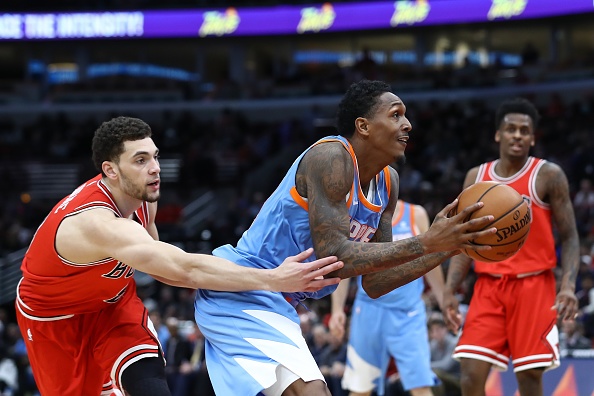 The LeBron-less Lakers lost a tough game last night in Sacramento. They could redeem themselves with a win tonight against the Clippers, but it will not be easy. Before the season began, Clipper guard Lou Williams was asked who the best team in LA is, he said, "I mean, the Lakers ain't beat us since I've been on the Clippers," Williams tells TMZ Sports. "So, record-wise, yeah, we are the better team in L.A. until they prove it". Later on, Patrick Beverley said, "I'll tell y'all right now, we are the best team in L.A. for sure".
The Lakers are currently 20-15, sitting in 5th place. The Clippers are currently 20-14, sitting in 4th place. The Western Conference is as competitive as in can get now. The Denver Nuggets are in 1st place, New Orleans Pelicans are in 14th place just 7.5 GB of Denver. Fourteen teams in the West have a legit chance at making the playoffs. So, even this early into the season, all games matter.
Tonight, it's the first Lakers vs. Clippers matchup of the season. LeBron and Rajon Rondo are both out tonight. JaVale McGee may play tonight. It will be a good game, but the Clippers do not give up when down, that is why I think the Clippers win tonight. Also, because the Lakers are not healthy. It is going to be tough for the Lakers to defeat the Clippers without LeBron.
Only a few people expected the Clippers to be competing for the playoffs this season after losing DeAndre Jordan, Blake Griffin, and Chris Paul. I was one of the believers, even though, I am a Lakers fan, the Clippers have a good team. Good enough to make the playoffs. Led by Lou Williams and Tobias Harris, the Clippers are sitting in the 4th seed. Montrezl Harrell has been a gem for this team. Gallinari and Harris have been a great duo, as have Lou Williams and Montrezl Harrell. This is a very balanced team. However, I do think Patrick Beverly should start instead of Avery Bradley. Bradley has struggled this season, maybe moving him to the bench for a bit could boost his confidence.
It will be a good game tonight, and the Clippers will win this game. Lou Williams will have a big game against his former team tonight. The matchups I'm looking forward to watching tonight is Patrick Beverly vs. Lonzo Ball, Lou Williams vs. Brandon Ingram, Tobias Harris vs. Kyle Kuzma, and Montrezl Harrell vs. Tyson Chandler. Clippers win tonight, but I do believe Lakers bounce back on Sunday when they vs. the Kings at home.
Questions and comments?
thescorecrowsports@gmail.com
Follow Us on Twitter @thescorecrow
Follow Us on Reddit at u/TheScorecrow
Follow Levon Satamian on Twitter @TheSportsNotes
Main Credit Image: Embed from Getty Images