Christopher Dinkins | December 28th, 2018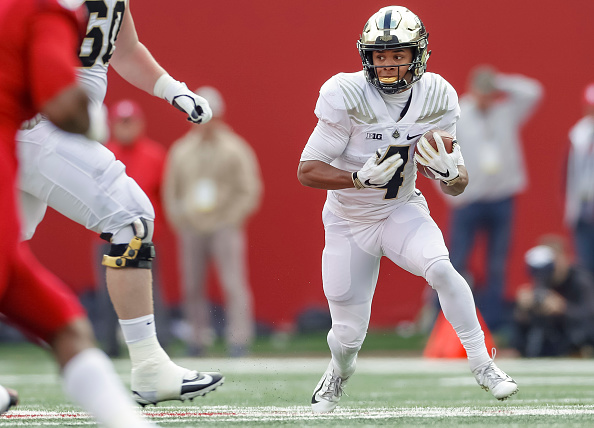 The sounds you are about to hear may be devastating to your ear…ear…ear…no its not a hip-hop party about to jump off this paper at you, no indeed, this preview of the Franklin American Mortgage Music City Bowl is designed to enlighten and bring you up to speed on who will be playing in this traditional game of upsets.
History of Upsets
Since its inception in 1998, this particular bowl game has been the setting for more than a few upsets in the college football season. The biggest took place in 2006 when Kentucky defeated Clemson 28-20 in 2006. Other upsets in the series include Minnesota beating Arkansas 29-14 in 2002 and Virginia knocking off Minnesota 34-31 in 2005. These upsets have occurred throughout this series and it makes the Music City Bowl among the most intriguing games of bowl season. This year it will be a team that is ready to go off at any time in Purdue against an Auburn team that has been in many big games, last season Purdue beat Arizona 38-35 in the Foster Farms Bowl. It was one of the most exciting postseason games of the year, while Auburn is in search of its fifth bowl win this decade and first since its 31-10 Birmingham Bowl win over Memphis in 2015.
Purdue Boilermakers (6-6, 5-4) Big 10
The Boilermakers started the season by losing three home games by a combined eight points. Purdue then went on a four-game win streak starting with an upset of Boston College. But they followed that up with a complete undressing of Ohio State, which ultimately cost the Buckeyes a spot in the College Football Playoff. The Boilermakers hit a rough patch with three losses in its last five games but defeated Indiana in the regular-season finale to earn bowl matchup. On the other side, Auburn managed a winning record against one of the toughest schedules in the country. Auburn beat Washington to start the season off but losses to LSU and Tennessee all but crushed their SEC title hopes. They won three of four games before losing to Alabama in the Iron Bowl to end the regular season. Auburn has a really good defense that is physical and ready to deal with Purdue's finesse offensive attack. The Tigers are 18th in the nation allowing 19.8 points per game, they held three opponents to single points. Alabama and Tennessee are only teams to score 30 or more against Auburn's defense. And furthermore, Auburn's defense will be without sophomore defensive tackle Nick Coe, who will be out with a wrist injury. Both teams are averaging more than 25 points a game making this a seemingly high scoring tilt, one person to keep an eye on in this game is Purdue freshman receiver Rondale Moore, he leads the country in receptions with 103. He already has had five games in which he caught at least 11 passes. He has two 12 catch games this year, and if that happens, expect Purdue senior quarterback David Blough to have another 300 yard passing day. If Auburn's d-line is not up to par then Blough could go for 400 yards. Will Auburn's special teams show up ?. They led the nation in blocked kicks with seven, just something to look out for.
Auburn Tigers (7-5, 3-5) SEC
Ryan Davis is Auburn's all-time leading receiver with 173 catches. Don't be surprised if Davis wants to end his college career with a big game. Seth Williams leads the SEC and ranks ninth in the nation in yards per catch at 19.96. He has averaged 30 plus yards in two games this season. Auburn may quite possibly try to run wild since Purdue will be without their best defensive lineman in Lorenzo Neal, out with an injured knee. The Tigers should try to take advantage of that where only once this season they have produced over 150 yards rushing the ball. They ran for 269 against Ole Miss in October. Jarrett Stidham, Auburn's quarterback, has decided to skip his final season of eligibility to enter the NFL Draft in 2019. He wants to go out with a bang, look for him to try and get his 4th 300-yard passing day. And with Coe out for the game, watch for Deshaun Davis to step up and finish his career on a high note. He leads the team with 107 tackles and may just surpass his single-game career high for tackles, which is 13 that he set twice this season. Look for a high scoring game between two teams who know their way to the end zone.
Main Credit Image: Embed from Getty Images