Christopher Dinkins | December 27th, 2018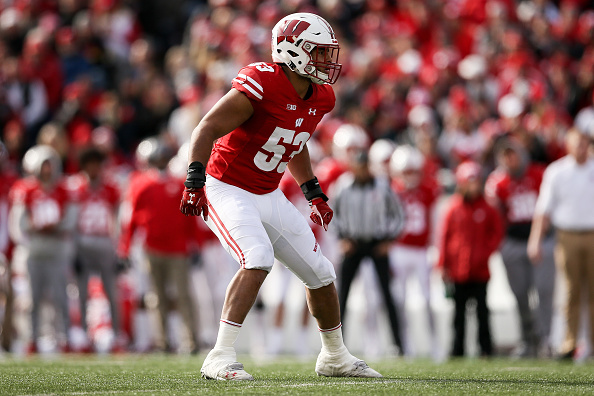 The Boogie Down Bronx is producing another football game on the corner of 161st and River Avenue. It's kinda what we do now, yes I said WE !!!….I'm a proud native New Yorker and I am an unabashed Yankees fan. Enough about that, let's talk about the New Era Pinstripe Bowl which will be played at Yankee Stadium. A game between two teams who were both ranked in the top 10 coming into the 2018-19 season.
Miami Hurricanes (7-5, 4-4) ACC
The Miami Hurricanes who represent the Atlantic Coast Conference, enter this contest desperately needing a confidence boost heading into the offseason. And for extra motivation, they can avenge a loss to Wisconsin in last season's Orange Bowl. Head Coach Mark Richt has a lot of work to do because the gloss of last season's early success has eroded. This Hurricanes squad should not dwell on what happened before, this game has to be a springboard for the future of this program. The running game for Miami is close to nonexistent, and the passing game is not that good either. I am a Miami Hurricane fan and that's why it hurts me to even have to write this, but its true. I think that some people are in a rush to see the "GLORY OF THE U" come back, and it was there for a minute last season, turnover chain notwithstanding. A win here would bring a positive end to another disappointing season and provide much-needed momentum. Malik Rosier has been announced as the starting quarterback for Miami in this game, and it may not seem like a popular choice but it seems as if N'Kosi Perry who has started the last three games, two of those were wins over Virginia Tech and Pittsburgh. Perry allegedly posted a sexually explicit video on Snapchat back in September.
Richt, who had to scold Perry earlier in the season for flashing money on Instagram, has said that Perry is not suspended for the bowl game. Perry has thrown for 1,089 yards with 13 touchdowns and 5 interceptions this season. While Rosier has started six games throwing for 1,007 yards with six touchdowns and you guessed it, five interceptions. Then there is the transfer of wide receiver Jeff Thomas, who caught 52 passes and scored five touchdowns in the last two seasons for the Hurricanes. Thomas is leaving for his home state University of Illinois. He was the top recruit in Illinois in 2017. Miami has a lot of issues going into this game, on the defensive side, All-American defensive tackle Gerald Willis is out due to a hand injury that will effectively end his college career. Miami defensive coordinator Manny Diaz is leaving for Temple. The unit he led was first in pass defense this season and second in yards allowed. How will they fare against Jonathan Taylor will be an interesting aspect of this game. Taylor, who was a Heisman candidate earlier this season, will attempt to get the Wisconsin ground game moving and shaking versus a very stout Maimi run defense.
Wisconsin Badgers (7-5, 5-4) Big 10
And that will be a key for Wisconsin since Alex Hornibrook the starting quarterback is out, Jack Coan will start for the Badgers. Coan showed that he can play under pressure when he threw two touchdown passes that helped take the Purdue game to overtime in their triple OT win last month. Coan is more agile than Hornibrook and can make more plays with his feet if needed. Coan is known to go through his reads in the pocket more than Hornibrook does, and he is fairly accurate with his throws. But this Miami defense is known for ball-hawking so its gonna be tough for the young man. Wisconsin Head Coach Paul Chryst is going to have to figure out how to run the ball effectively against a unit that gives up only 127.5 yards per game. Even though his running game averages 268.4 yards per contest, they will need to keep Miami's defense honest from stacking the box with some kind of air attack. Wisconsin is going to have to win on third down to keep drives alive. And defensively the Badgers have T.J. Edwards at linebacker, he leads the team in tackles and will try and go out on a positive note after turning down the NFL last season. His position mate, Ryan Connelly will not play because of an unspecified injury, this duo was actually one of the nation's best inside linebacker combinations. The secondary is good too for Wisconsin, D'Cota Dixon is a run stopper and one of the leaders of the defense. Watch out for Rachad Wildgoose, he is a Miami native who has a penchant for defensive pass interference penalties lately. The defense has seven new starters from a year ago, and with injuries during the year, the defensive line consisted of all true or redshirt freshmen. So it has been a patchwork to get the match to work. I think that this will be a close game until it gets late, but either one of these teams will close out a very disappointing 2018 on a positive note.
Main Credit Image: Embed from Getty Images