Coach Treal | December 26th, 2018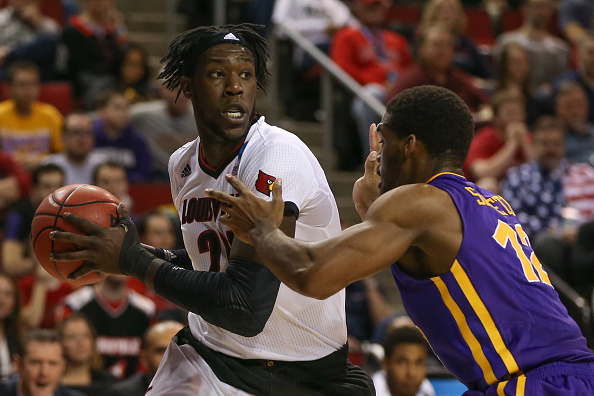 This week the spotlight is shining on Clippers fourth-year forward Montrezl Harrell. It has been a breakout season for Montrezl after signing a two-year deal worth $12 million this past offseason. The 25-year-old Harrell is averaging 15 ppg and 6 rpg in his second season with the Clippers after being apart of the CP3 (Chris Paul) trade last off-season.
Energy and Opportunity
Harrell is one of the biggest surprises of the early season and one of the reasons why his team currently sits in the fourth seed in the loaded Western Conference playoff picture. His play so far shouldn't be much of a surprise after the solid season he put together last year which saw him put up 11 ppg and 4 rpg. The energy he brings off the bench for this team is unmatched and shows up in Win-Lose category for this team in the 19 wins they have his numbers are increased to 17 ppg and 8 rpg and it shows also when he doesn't have it going, in the losses his numbers drop to 12 ppg and 5 rpg.
One of the things I have always liked about Montrezl is how hard he works and how much passion he plays with dating back to his time in college at Louisville where he won a college championship in his Freshman season. After his junior season in which he won the Karl Malone award as the nation's best power forward, he was selected in the Second Round (Pick 32 overall) in 2015 NBA Draft by the Rockets. He only played 39 games his rookie season spending much of his time with the Rockets G-League affiliate Rio Grande Valley Vipers. He worked hard during his time with Houston but the trade opened new opportunities and he has taken full advantage. He even showed his former team what they are missing this season as he scored a career-high 30 points versus the Rockets in October with a 133-113 win.
I think with his continued strong play you will hear his name mentioned a lot down the stretch in the conversation for Most Improved Player. His last three games he has scored over 15 points per game and in the team's game on Saturday Vs. the Nuggets he came up with a big performance off the bench going for 20 points (9-11FG) and also added 10 rebounds in only 19 minutes of play in a big home win 132-111. This is another player to add to your watch list this season as he will certainly keep you entertained with his tenacity and energy he brings to the hardwood.
Check Out Other Players in Coach's Spotlight Series | Domantas Sabonis | Spencer Dinwiddie
Questions and comments?
thescorecrowsports@gmail.com
Follow Us on Twitter @thescorecrow
Follow Us on Reddit at TheScorecrow
Follow Coach Treal on Twitter @CoachTreal2
Main Credit Image: Embed from Getty Images