John Wagner | December 13th, 2018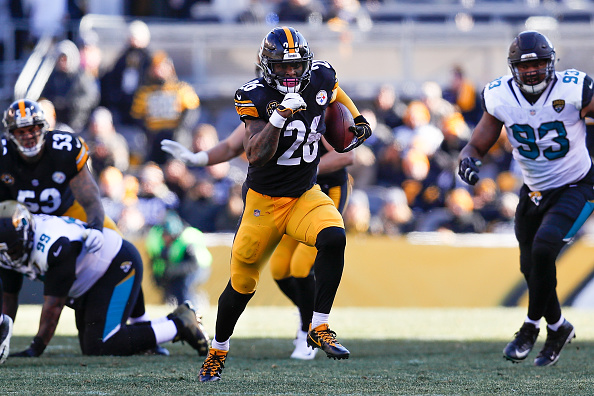 Le'Veon Bell will be a hot name going into free agency as he held out for the 2018-19 NFL Season preserving his body for the upcoming season. He is expecting $17 Million this season and could have a monster season back with a new team. It will most likely not be the Pittsburgh Steelers as the relationship has soured and the Steelers have clearly shown they are willing to move on from him by starting James Conner and letting Bell sit on the bench while not giving him a new contract.
As for the Kansas City Chiefs, their leading rusher Kareem Hunt was released earlier this season after a video came out showing Hunt pushing and kicking a woman. The story indicated that Hunt lied to Clark Hunt and the Kansas City Chiefs organization which is the reason they released him. Replacing Kareem Hunt is no easy task but Spencer Ware has done a formidable job with 29 carries for 122 yards with a touchdown. They also have another kid to watch out for in the future in Darrel Williams and Ware doesn't have eye-popping stats but enough when your quarterback is throwing crazy no-look passes like Patrick Mahomes.
The connection isn't hard to see and Le'Veon Bell has been torturing the Chiefs defense for years now. Putting him in their backfield gives Mahomes another star target and puts him with an already dominant Tyreek Hill, Travis Kelce, and Sammy Watkins. If Kelvin Benjamin turns into a quality receiver and elects to stay long-term on a cheaper contract, the Chiefs will be hosting many star targets in the ensuing year. With an even further understanding of the playbook and having a season of experience, it could turn into a tough puzzle for teams to crack and could be a deep super bowl run.
Why Not?
Now obviously there are complications. At some point, you hit a cap limit and obviously $17 million is no easy pill to swallow and with so many stars ready to hit free agency in the ensuing years, signing Le'Veon Bell could put them at risk of losing Tyreek Hill or Travis Kelce. Eric Berry could be an expensive player with only $44 million left and only 39 players are signed for the following year. If they sign Bell for 5 years and $85 million per Ian Rapoport then you all of a sudden go down to $27 million. That's still some wiggle room for 13 players, but you have to consider who is about to hit the line for a new contract. Mahomes will be receiving a big payday and you cannot afford to lose him even if that means making him the highest paid quarterback in the league if you are the Chiefs. At some point, you have to take that into consideration and look at future contracts for Hill, Mahomes, Jones, and Ford. Is Le'Veon Bell worth that? I don't see this move happening due to cap restrictions for the Chiefs unless they decide to not have Ford back and cut some dead weight contracts. In turn, I don't see it happening but it's certainly a fun thought of Patrick Mahomes with Le'Veon Bell in the backfield and Tyreek Hill, an improved Sammy Watkins, potentially a Kelvin Benjamin that plays like he did in 2015 and the best tight end in the league in Travis Kelce. It's a dream offense and one that Kansas City Chiefs fans will be dreaming of during the offseason, but in all reality isn't a viable option and a bad use of cap space when they have more pressing needs on the defensive side of the ball.
Questions and comments?
thescorecrowsports@gmail.com
Follow Us on Twitter @thescorecrow
Follow Us on Reddit at u/TheScorecrow
Follow John Wagner on Twitter @FCS_Wags_
Main Credit Image: Embed from Getty Images