Jacari McRae | December 11th, 2018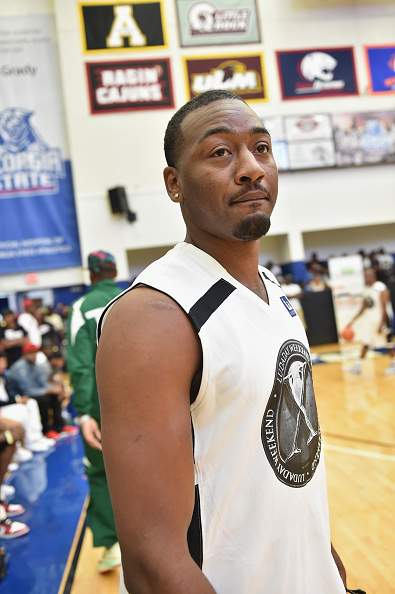 After coming up short in its pursuit of Jimmy Butler, the Miami Heat appear to have their eyes set on another all-star. According to Barry Jackson of the Miami Herald, the Heat are reportedly interested in acquiring Washington Wizards All-Star point guard John Wall.
One person who identified Heat interest in Jimmy Butler very early in the process – before it was widely discussed – spoke of Heat intrigue with Washington point guard John Wall, who reportedly is available.

But the Wizards would likely need to take at least one bad contract from the Heat, and that could be problematic. So it's unclear if this could end up being a realistic scenario.
For the Heat, pursuing a Wall trade means giving up salary cap space they have hoped to save for the 2020 or 2021 free agency class. Wall will earn $38 million next season, $41 million in 2020-21, $44 million in 2021-22 and has a player option for $47 million in 2022-23. Due to this pricey contract, the Heat could benefit because it lowers his trade value. While Wall is still recognized as one of the best point guards in the game, other teams find his contract very unappealing. With many hesitant about trading for the 28-year-old, this could be the path Miami needs to convince the Wizards to trade him there.
But is it a wise move? You could argue that Wall is a better player than Goran Dragic. However, Wall alone doesn't put the Heat in the same class as the Boston Celtics, Toronto Raptors, or Philadelphia 76ers. Maybe there's a plan to surround Wall with a supporting cast capable of lifting Miami into contention out East. But that massive contract does not make it easy.
In 25 games this season, John Wall is averaging 20.4 points and 8.3 assists per game while shooting 43.8% from the field, 31.5% from beyond the arc and 67.6% from the free-throw line. He's currently sidelined with bone spurs in his left heel.
Questions and comments?
thescorecrowsports@gmail.com
Follow Us on Twitter @thescorecrow
Follow Us on Reddit at TheScorecrow
Follow Jacari on Twitter @JMcRae23 Main Credit Image: Embed from Getty Images