Jacari McRae | December 8th, 2018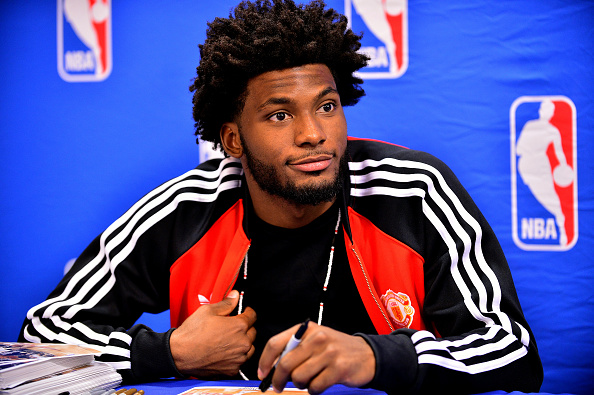 Here are my thoughts on the Miami Heat's 115-98 win against the Phoenix Suns
Heat Start West Coast Trip Off Strong
The Heat started their six-game West road trip off well by blowing out the Phoenix Suns 115-98. Yes, it was against a terrible Suns team who's been struggling offensively. However, this was still an important win for the Heat.
Why? Because the remaining five games on the trip include four that are against teams .500 or better, starting Saturday against the Los Angeles Clippers (16-8) on the second night of a back-to-back set. This is what makes Friday's win so important.
The Bam Show
With Hassan Whiteside away due to the birth of his child, Bam Adebayo started and dominated in his place. The 21-year old center finished with a career-high 22 points and 10 rebounds in 32 minutes of action.
Most of his damage was done in the first half, where he scored 20 points in the first half. Bam provided energy from start to finish. He threw down ridiculous dunks, defended multiple positions, and set some nice screens. It was a great all-around performance from the young center.
Justise Winslow Continues to Thrive in a Bench Role
As the team's backup point guard, Winslow has been thriving off the bench. He's been making shots and defending the team's best player. On Friday, he was nearly perfect from the field before his first miss in the fourth quarter. Winslow finished with a season-high 20 points on 7-of-8 shooting to go with eight rebounds and six assists off the Heat's bench.
Winslow's three-point percentage continues to trend in the right direction. He shot 4-for-4 from beyond the arc against the Suns on Friday. He's now shooting a career-high 38.6 percent from three on 2.9 attempts. He's been putting the work behind the scenes and it's paying off.
The Return of the Dragon
Goran Dragic returned to the Heat lineup after missing the past eight games with a swollen right knee. And the Heat was glad to have him back. The Heat starting point guard finished with 11 points and 10 assists in 21 minutes of action. When he's on the floor, it makes it easier for the Heat to get into their offensive sets. Heat guards Josh Richardson, Dwyane Wade, and Tyler Johnson can play off the ball more when Dragic is on the floor.
After the game, the team announced Dragic will miss the Clippers game on the second night of the back-to-back set. It's all part of the team's plan to give the guard rest.
Next up, the Los Angeles Clippers on Saturday. Game tips off at 10:30pmET.
Questions and comments?
thescorecrowsports@gmail.com
Follow Us on Twitter @thescorecrow
Follow Us on Reddit at TheScorecrow
Follow Jacari on Twitter @JMcRae23
Main Credit Image: Embed from Getty Images