Beth Sullivan | December 7th, 2018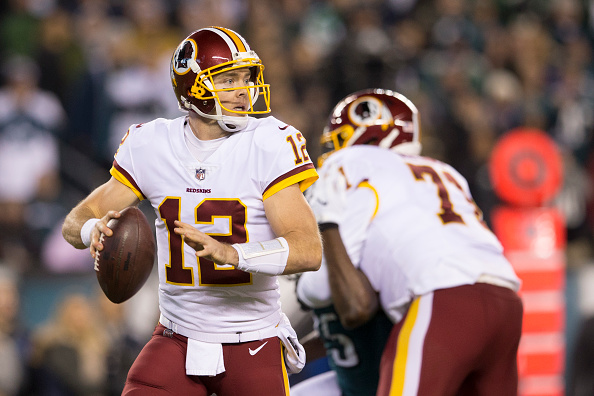 What do NFL HOF quarterback Jim Kelly, Former Bills NFL center Eric Wood, Giants wide receiver Odell Beckham Jr., Broncos cornerback Chris Harris Jr., Washington Redskins quarterback Colt McCoy and Bills Center Russell Bodine have in common?  Seems like an unusual list of players, but if you guessed that their fibula plays a big role in their health, you would be right.
Eric Wood and Odell Beckham Jr. both returned to prior playing form the following season after suffering a fibular fracture. Wood sustained a season-ending injury in week 9 of the 2016 season and Odell Beckham Jr. in week 6 of the 2017 season. Both required surgery and a lengthy recovery but returned to their previous playing level after recovery.
Week 13 of the 2018 season proved to be a bad week for fibulas as Harris, McCoy, and Bodine all suffered fibular fractures during their respective week 13 games. Harris and Bodine have already been placed on IR, McCoy will not be placed on IR while the Redskins still have a postseason prayer. With only 4 weeks remaining in the regular season and 58 days until Superbowl LIII, why the Redskins have decided not to place him on IR is puzzling. The normal recovery time for a fibular fracture is 72- 145 days in previous NFL players with similar fractures. While they may be holding out hope for the postseason, having McCoy back this season seems unlikely.
The only player left on the initial list is Jim Kelly. He did not have a fibular fracture in his past, but his fibula still has played a large role in his health. The fibula bears so little body weight that it typically has more bone mass than is needed to support the leg, making it a good tissue donor. The fibula is generally the bone used to create bone grafts to reconstruct facial defects following oral cancer surgery. It is in this role that Kelly is utilizing the fibula as he continues to battle recurrent oral cancer and subsequent recovery.
The fibula may not carry much weight but it sure does seem to be an important bone in the body.
Questions and comments?
thescorecrowsports@gmail.com
Follow Us on Twitter @thescorecrow
Follow Us on Reddit at u/TheScorecrow
Follow Beth Sullivan on Twitter @GAPeachPolymer
Main Credit Image: Embed from Getty Images