John Wagner | December 6th, 2018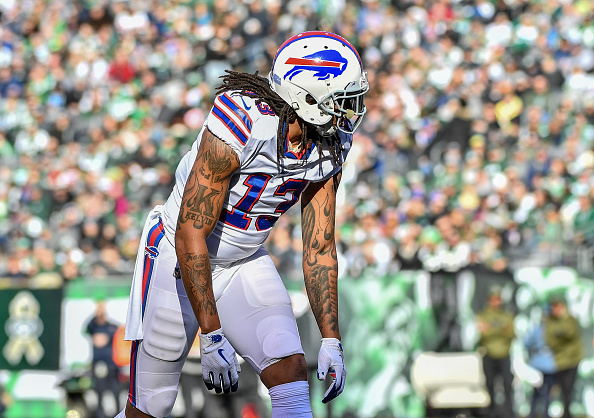 Let's talk about the wonderful tale that is happening in Kansas City in the form of the Chiefs. You can't say Kansas City without saying Patrick Mahomes, kind of like back in 2015 when you couldn't say Kansas City without saying Salvador Perez.
Showtime Offense
Patrick "Showtime" Mahomes is the fastest player to reach 4,000 yards passing in NFL history and in his first season as a starter threw for 41 touchdowns through only 12 games. He's on the same pace Peyton Manning was on when he threw for 55 touchdowns in 2013 and beat the record of 50 Tom Brady set six years prior. He's putting up MVP numbers and he's just getting started. He could be dominating the league for close to two decades especially with the targets he has around them in the form of Tyreek Hill, who is considered the fastest player in the league, can get open on any given play, and gives the phrase "if you're even, he's leaving" new meaning.
Then you have Travis Kelce who is the arguably the best tight end in the league running up wide receiver numbers with 1,082 yards and nine touchdowns coming off a dominant game against the Raiders where he put up 168 yards and two, almost three touchdowns.
Then you have Sammy Watkins who has been vastly underrated as you focus on Hill and Kelce, he managed to rack up 519 yards and three touchdowns while missing a couple games and could be on the bench again nursing a foot injury against the Baltimore Ravens.
New Addition
Enter Kelvin Benjamin, freshly released by the Bills after clearing waivers on Thursday. On the same day he cleared waivers he signed in Kansas City for a one-year deal. What's the old saying? The rich get richer? Adding Benjamin will give Kansas City a deep threat that goes up rather than out, adding a perfect complement, with Hill and Watkins, to an already dangerous core if he can reclaim his glory he had on the Carolina Panthers while putting up below average numbers with only 23 receptions and 354 yards and only one touchdown in 12 games so far this season with the Buffalo Bills. Hopefully, having a better quarterback than Nathan Peterman, he gets his numbers back up. Forget the Kareem Hunt dilemma, stats say running backs don't make impacts like they used to. It's a passing league and adding another deep threat to Patrick Mahomes' rocket right arm, where he can just place it in his bread basket or make him go up and get it, seems to be the way to go for the Chiefs. They are on the right path to winning the AFC West and grabbing the one seed in the AFC. Adding another former star wide receiver with an MVP candidate at quarterback could be very dangerous. Arrowhead might be the loudest place to play in the NFL and I don't see any team walking into Kansas City and walking out with a win in the playoffs. Did I mention Eric Berry is practicing again?
Questions and comments?
thescorecrowsports@gmail.com
Follow Us on Twitter @thescorecrow
Follow Us on Reddit at u/TheScorecrow
Follow John Wagner on Twitter @FCS_Wags_
Main Credit Image: Embed from Getty Images