John Lepore | December 4th, 2018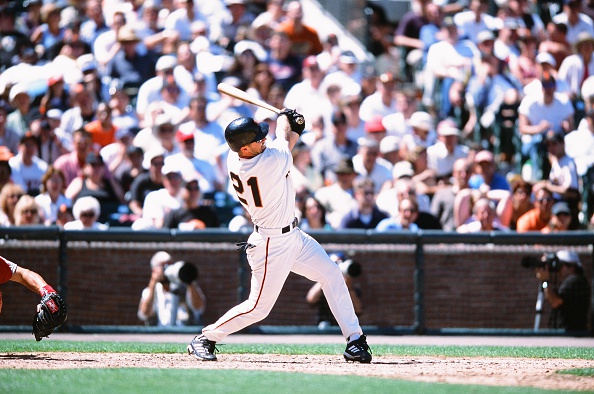 In the ongoing series focusing on MLB Hall of Fame candidates this year, let's focus on Jeff Kent. He was one of the best hitting second basemen ever. So what has kept him from getting close to induction?
History
Jeff Kent was born on March 7, 1968, in California. He was drafted in the 20th round of the 1989 MLB amateur draft by the Toronto Blue Jays. He appeared in 65 games for the Blue Jays in 1992 and was traded at the non-waiver trade deadline to the New York Mets, along with a player to be named later (Ryan Thompson), for David Cone. Playing 140 games for the Mets in 1993, Kent batted .270 with 21 HRs and 80 RBI. This put him on a course for a very good career that would last until 2008.
The Argument For Kent
Jeff Kent was the best power hitting second baseman of all time. He finished with a slash of .290/.356/.500 with 377 HRs and 1,518 RBI. Compare this to a couple of his contemporaries like Craig Biggio with .281/.363/.433, 291, and 1,175 and Roberto Alomar with .300/.371/.443, 210, and 1,134 and Kent looks quite good. He was a power bat in the middle of the lineup which was rare for a second baseman in any era. He won the NL MVP in 2000. Kent had over 100 RBI eight times, 27 HRs six times, and 35 doubles nine times. He also batted over .280 each of the last 11 years (1998-2008) of his career.
The Argument Against Kent
Jeff Kent was not a very good defender. Whereas Alomar won 10 GGs and Biggio won 4, Kent never had the honor. Although his fielding percentage, .980 is only slightly below league average, .982, his fielding range cost him as he was not anywhere close to the likes of Alomar and Biggio. Kent also did not have the baserunning prowess of the others. While Alomar had 474 SBs and Biggio had 414, Kent only managed 94. He was obviously not a complete player and this is what has hurt him throughout his eligibility.
Summary
Jeff Kent only garnered 14.5% of the vote last year in his fifth year on the ballot. This being his sixth year up for induction, I don't think he has time to gain the votes. There are many players on the ballot these next few years that are arguably more deserving than Kent. Although he doesn't compare to Alomar and Biggio as a complete second baseman, he should be given more consideration for his performance, even if it is strictly as a slugger. He was a dangerous part of many lineups and had a big bat, but he will likely go down as being in the "Hall of Very Good".
Other articles in our Hall of Fame series: Billy Wagner | Andy Pettitte| Edgar Martinez |Mike Mussina | Todd Helton| Larry Walker | Roger Clemens
Questions and comments?
thescorecrowsports@gmail.com
Follow Us on Twitter @thescorecrow
Follow Us on Reddit at u/TheScorecrow
Follow John Lepore on Twitter @jball0202
Main Credit Image: Embed from Getty Images