Coach Treal | December 3rd, 2018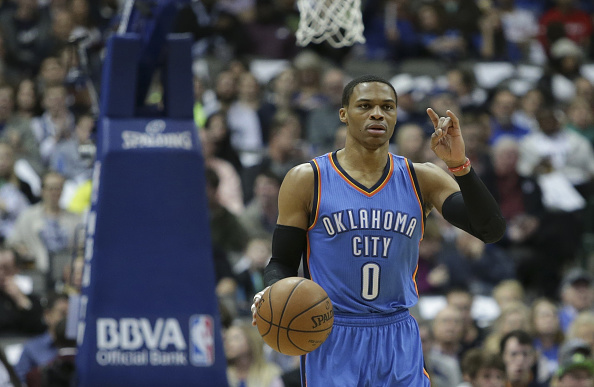 Welcome Back! Hoop heads we are already into the first week of December and the NBA season, for most teams, is already beginning to take shape for better or worse. Some teams are still fighting the injury bug and others are just losing the fight. We take a deeper look into some of the must-see game this week.
Week 8 
(Dec 3 – Dec 9)
This is an interesting match up as both teams are having solid starts to this season with almost identical records so far. This game doesn't lack star power as Russell Westbrook and Paul George make their only appearance in the motor city. OKC has improved on both ends of the floor while missing some key role players over the last week with injury. The Pistons have gone 8-2 over the last ten games and are currently on a five-game winning streak. With B.G. (Blake Griffin) back playing at an All-Star level this season averaging 25 pts and 10 reb per game, this should be one of the best games of the night.
There aren't many reasons why I selected this game other than this will be the only time we get a chance to watch Steph Curry go up against Trae Young this season. This should be a game for GSW to get back in the winner's circle. They are currently on a two-game losing streak as they are 4-6 in the last ten. This is the second game back for Curry who looks to get his rhythm back after missing so much time (11 Games) with a strained left groin. Kevin Durant is having a season to remember averaging 30 pts, 8 reb, and 7 ast per game which doesn't come as a surprise to many. The mass appeal for this game is the point guard matchup between Curry and Young and I am intrigued to see how these two approach this game which will not be short on fanfare.
As this story is being published this is a matchup of the top two teams in each conference. This is an interesting matchup to me as these two teams have different styles of play and use their big man in different areas of the court. The Raptors have used multiple starting lineups and on-court combinations this season so it is something to watch during the game how they defend one of the big players in the league with the Nuggets Nikola Jokic. You can't talk about the Raptors and not mention Kawhi Leonard who has reminded everyone this season that he is still an All-Star player on both ends of the floor.
The Raps have a busy week with another top opponent this time with the new look 76ers who have added another All-Star to the roster with the addition of Jimmy Butler. I can't wait to see how these two teams play against each other as both are fighting to come out of the Eastern Conference. With so many key games this week it will be interesting for me to watch and see if Kawhi plays in all of the games this week as he has been sitting out some back-to-back games for rest early this season. For Philly, I want to see how they respond with Jimmy on the team now to a major game with a lot at stake early in the season. They have had problems closing games and winning big games so this is a key test for still a very young team to gain valuable confidence as we continue through the season.
Golden State continues on their road trip as they pay a visit to Milwaukee. They are looking for revenge as the Bucks came into the Bay Area and beat them on their home court and it was the game in which Curry sustained the injury that sidelined him. The Warriors will be missing another one of their key players as Draymond Green won't be able to play on this road trip due to a toe injury. The game will still feature one of the early season MVP candidates in the Bucks' Giannis Antetokounmpo doing battle with Kevin Durant which is always a great matchup to watch.
The Bucks have another marquee matchup this time with the Eastern Conference leader in Toronto. It's never too early for a statement game and to get a key win on the road to build confidence for later in the season and into the playoffs. These games will be key once we get deeper into the season and will be something we look back on to see some of the results from these early matchups. Both of these teams have big games this week and this one should be no different as we bring another week to a close and get ready for another round of big games.
Hit me up on Twitter about what League Pass Games you are most excited for this week!
Questions and comments?
thescorecrowsports@gmail.com
Follow Us on Twitter @thescorecrow
Follow Us on Reddit at TheScorecrow
Follow Coach Treal on Twitter @CoachTreal2
Main Credit Image: Embed from Getty Images