Logan Whaley | November 24th, 2018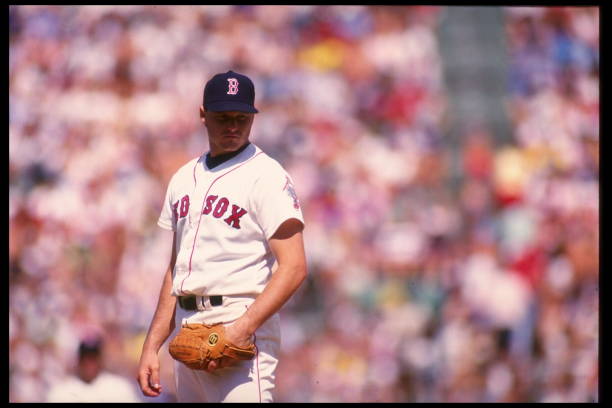 Heading into his sixth year of eligibility, Roger Clemens seems destined to get the call. Sitting at a respectable 57.3% of the vote, Clemens is among a prestigious group of ballplayers who look to cement their legacy on baseball's grandest stage. The question remains: Is this the year Roger Clemens wears the gold jacket?
History
Roger Clemens was born in August of 192, in Dayton, Ohio. Growing up through many challenges, Clemens left for Texas to live with his older brother halfway through his freshman year of high school. While in school, Clemens was the second-best pitcher the baseball team had, however out of high school went undrafted after graduation.
To compensate, Clemens found solace in San Jacinto Junior Community College. By 1981, Clemens had progressed so much that the New York Mets selected him in 1981. The $30,000 contract offer to Clemens was not overly enticing, causing Clemens to head to the University of Texas.
While at the university, Clemens pitched the Longhorns to an NCAA Championship. He spent two seasons at Texas, before finding his name called at the 1983 MLB amateur draft. Clemens was selected No.19 overall in the first round, by the Boston Red Sox.
Breaking into the show
The following year after the draft, Clemens made his major league debut. He started 20 games, finishing with a very respectable 9-4 record and a 4.32 ERA. Clemens threw 133.1 innings across those starts, striking out 21.9% of the batters faced. He also had a ferociously low walk rate, allowing just 5.0% of hitters the free pass.
It would be a few years before Clemens' talent, and ability would fully come together. In 1986, the Red Sox were finally able to let Clemens fly. He started 33 games, compiling a ridiculous 24-4 record and a 2.48 ERA. Clemens threw ten complete games and posting a career-high 23.9% strikeout rate, and just a 6.7% walk rate. Clemens also posted a strong above-average 2.81 FIP, finishing with a 7.1 fWAR.
For the "Rocket," 1986 was a magical year in another way. On April 29, 1986, in a regular season home game versus the Seattle Mariners, Clemens broke the former record held by Steve Carlton, by striking out 20 batters in a single game. It was an incredible feat set by a young kid who possessed all the talent in the world. Across his time with the Red Sox Clemens was stellar.
A quality career
Roger Clemens had himself a fantastic career. In his career, Clemens started 707 games, finishing with a career record of 354-184, and a 3.12 ERA. He was worth 139.6 Wins Above Replacement.
As far as awards go, Clemens brought in the hardware. He won six A.L. Cy Young awards and one N.L. Cy Young. Clemens was also an 11-time All-Star. Of his 24-year career, Clemens finished with an ERA of under three, twelve times. Clemens also posted two seasons of an ERA under two.
Roger Clemens won 20+ games six times throughout his career. His career-best year, Clemens finished with a 24-4 record. He won the MVP that year as a starting pitcher along with the A.L. Cy Young, a ridiculously prestigious feat for the big righty from Ohio.
Seventh time is the charm
As the decision to allow players to stay on the ballot for ten years, Clemens is on his seventh ballot, meaning his time is slowly running out. In 2017, Clemens earned 239 votes, good for 54.1% of the vote. A player requires a 75% share to be elected. Last season, Clemens gained a 3.2% vote increase, and now sits at 57.3% heading into this years voting.
For as excellent as his career was, however, it was also mirrored with controversy. The career of Roger Clemens is fraught with talk about steroid use, and Clemens' connection to the drug. Clemens has never been formally charged with steroid use, however, has been linked to its possible use.
In federal court six years ago, Clemens was formally acquitted of six counts of perjury, related to his denial of steroid use, and the use of performance-enhancing drugs. Congress believed Clemens had lied under oath regarding his apparent use.
Clemens played into his mid-40s, posting an amazingly low 2.99 ERA across 849.2 innings during the final five seasons. He held opposing teams to just a .278 wOBA, and a very respectable 3.28 FIP and 3.54 xFIP, respectively.
The million dollar question then remains: Does Roger Clemens belong in the Major League Baseball Hall of Fame? The short answer is yes. Clemens performed at an unbelievable level for twenty-four years and is one of the best players ever to grace a baseball diamond.
The argument about Clemens' alleged steroid use is just that, as it was never proven, however, a negative stigma should not keep him from getting into the Hall of Fame. With three years remaining after this go-around, expect Roger Clemens to hear his name finally called for baseball's most prestigious honor.
Other articles in our Hall of Fame series: Billy Wagner | Andy Pettitte| Edgar Martinez |Mike Mussina | Todd Helton| Larry Walker
Questions and comments?
Follow Us on Twitter @thescorecrow
Follow Us on Reddit at u/TheScorecrow
Follow Logan Whaley on Twitter @game7magic
Main Credit Image: "Embed from Getty Images