Troy Pierce | November 20th, 2018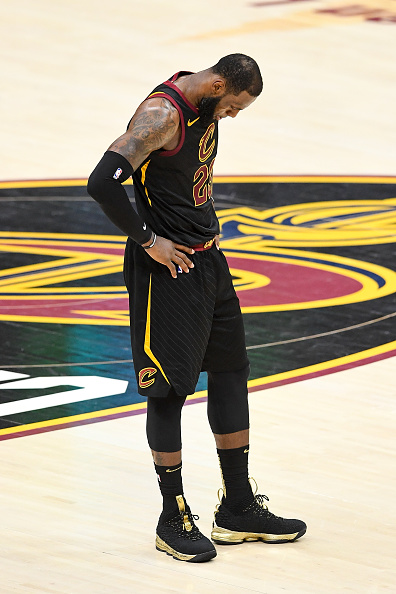 LeBron James will make his return to Cleveland tonight. This will be his first visit to Quicken Loans Arena since joining the Los Angeles Lakers in free agency this past summer. LeBron was booed mercilessly in his first return game against the Cleveland Cavaliers as a member of the Miami Heat in 2010. His return this time is sure to be different for one big reason, LeBron kept his promise.
When James made his return to the Cavs, his one goal was to win a championship for his hometown and in June 2016, he accomplished that. Cleveland fans will not soon forget James defying the odds – by beating the Golden State Warriors – to bring the city its first NBA Championship. While he is sure to get some boo's – James is arguably the most polarizing NBA player not named Kevin Durant or Stephen Curry – most will cheer for the King.
LAL@CLE Preview
The Cavaliers are currently 2-13, good enough for 15th in the Eastern Conference. Cleveland is averaging the fourth lowest points per game and is near the bottom of the league in every statistical category. Simply put, the Cavaliers are right where many thought they would be in the post-LeBron era. This is a team in rebuild mode and looking to the future, hoping that rookie point guard Collin Sexton will be the first building block in the next era of Cavs basketball.
Sexton is currently averaging 13.2 points, 2.5 rebounds, and 2.4 assists per game. He is also having a nice year shooting the ball through fifteen games, averaging over 50% on three-point attempts and nearly 90% at the free throw line.
The Lakers seem to be pulling it together after a rough start, winning five of their last six games. Los Angeles is 9-7 in the early part of the season, boasting wins against the Denver Nuggets and Portland Trail Blazers, and would love to continue adding to their win total.
While the Lakers have improved over the last couple of weeks, they are still struggling with their free throw shooting, averaging only 72.8% from the stripe. Despite their struggles, they still rank fifth in the league in scoring and have shown no signs of slowing down, ranking fourth in the league in pace of play.
Cleveland can only hope to contain the high powered Laker offense in what is sure to be an emotional game for the teams and fans alike.
Questions and comments?
thescorecrowsports@gmail.com
Follow Us on Twitter @thescorecrow
Follow Us on Reddit at TheScorecrow
Follow Troy on Twitter @stonedlakerfan Main Credit Image: Embed from Getty Images