Christopher Dinkins | November 20th, 2018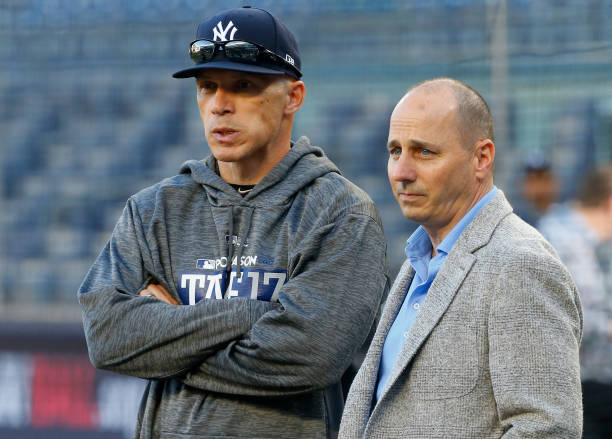 Now it's time for the New York Yankees to attempt to make a run at 2019 and upgrade their pitching staff. The off-season has gotten off to a major start with the acquisition of James Paxton coming to New York from the Seattle Mariners for three prospects. The biggest name out of those prospects being Justus Sheffield, who everyone had high hopes for, but unfortunately after a late-season call-up last season which really did not pan out as hoped, he became expendable.
The Yankees already have given CC Sabathia another one year deal (for $8M), the thought from this side is that General Manager Brian Cashman is nowhere near done. We still have the albatross otherwise known as Sonny Gray on the roster, but not to worry since he will more than likely be pitching somewhere else in 2019. Paxton does have a little bit of an injury history, which leads to the thinking that Yankees may be in search of yes, some more starting pitching. I like the Paxton deal because he is another lefthanded starter, and Paxton is definitely capable. Seattle has been a business partner of the Yankees for a minute now, some names that have been included in New York to Seattle pipeline include Jesus Montero, Mike Zunino, Micheal Pineda, Robinson Cano (alas, that was a free agent deal), and now Paxton.
A Little History
James Paxton was drafted by the Seattle Mariners in the fourth round of 2010 Major League Baseball draft, he later signed with the Mariners in 2011. Later that year, Paxton represented the Mariners at the All-Star Futures Game. In 2013, Paxton played for the Tacoma Rainers in the Triple-A Pacific Coast League, and on September 3rd, 2013, Paxton was promoted to the majors. He made his debut on September 7th with a six-inning performance against the Tampa Bay Rays, which resulted in his first major league win. He finished 2013 with a record of 3-0 in four starts. The worry with Paxton is that his infatuation with the disabled list is hectic, he started the 2014 season in the Mariners rotation, but after his first start of that season, he landed on the disabled list. He would only make 13 starts that season due to long visits to, you guessed it, the disabled list. His injury problems would continue into the 2015 season, which he made 13 starts for the second consecutive season. In 2016, it got even crazier for Paxton, while in competition for a rotation spot, but his ERA of plus 9, did not help and he was optioned to Triple A. He was recalled later in the season when Felix Hernandez landed on the disabled list. In 2017, Paxton pitched to a 0.00 ERA over his first three starts. He won American League Player of the Week for April 10-16 after throwing 15 combined scoreless innings in two wins. But the disabled list was not too far away, he was placed on the 10-day disabled list because of a left forearm strain. He came back to form in July, going 6-0. He was the American League Pitcher of the Month for that month. But here we go again with the disabled list, on August 10th, Paxton strained his left pectoral muscle pitching against the Los Angeles Angels.
Injury Concerns
Not saying that Paxton is injury prone, but ummm, yeah, this is what we signed up for; A pitcher who has talent but also has dalliances with the injury bug. On May 2nd, 2018, against the Oakland Athletics, Paxton struck out a career-high 16 batters but lost the game after the bullpen let him down. In his very next start on May 8th, 2018, Paxton threw a no-hitter against the Toronto Blue Jays. He threw 99 pitches and gave up three walks in a 5-0 shutout. He is the first Canadian Major League pitcher to throw a no-hitter in Canada. Dick Fowler was first Canadian to throw a no-hitter in 1945, so the Yankees know they have a talented pitcher. Paxton was placed on the disabled list in July due to back spasms. Again, I like the deal for the Yankees, but don't be surprised if Paxton lands on, say it with me, the disabled list sometime in 2019. Nice move but more deals need to be made if the Yankees are serious about catching the Boston Red Sox.
Main Credit Image: "Embed from Getty Images