Beth Sullivan | November 20th, 2018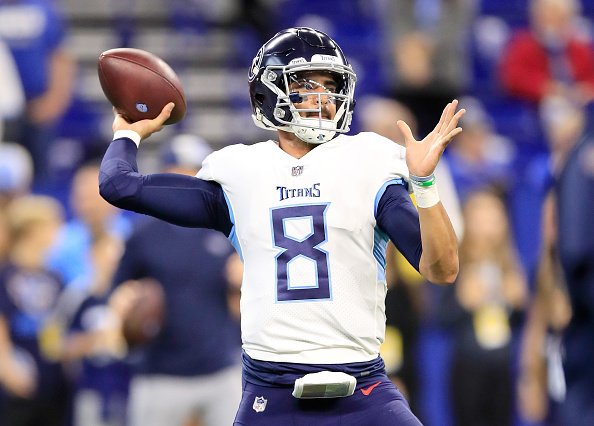 Marcus Mariota sustained a re-injury to his ulnar nerve in his throwing arm on Sunday.  This occurred when he fell onto the elbow. Basically, he experienced a contusion to the ulnar nerve, funny bone, which resulted in recurrence of the numbness and tingling in his throwing arm.
Everyone has experienced bumping their "funny bone" but what exactly does the "funny bone" do?  First of all, the "funny bone" is not a bone, it is a nerve called the ulnar nerve and it runs along the posterior inner elbow region. It has only minimal soft tissue covering it so it is highly susceptible to injury due to directly striking it on a firm surface. The ulnar nerve is one of three nerves that serve to control the muscles and sensation in the lower arm and hand.
In the ulnar nerve's case, it allows the outstretched fingers to spread apart and move closer together and also acts to move the thumb over the palm. In addition, it is responsible for sensation in the little finger and the ring finger as well as part of the palm.
Nerve injuries are difficult to predict as far as recovery time. The extent of the injury and the amount of damage to the nerve is not evident from the symptoms being reported.  Since Mariota has already missed some time this year due to a similar injury, I would suspect that he would miss at least one game and possibly longer. Nerves heal slowly and all the treatment possible does not shorten the time for a nerve to heal.
Questions and comments?
thescorecrowsports@gmail.com
Follow Us on Twitter @thescorecrow
Follow Us on Reddit at u/TheScorecrow
Follow Beth Sullivan on Twitter @GAPeachPolymer
Main Credit Image: Embed from Getty Images