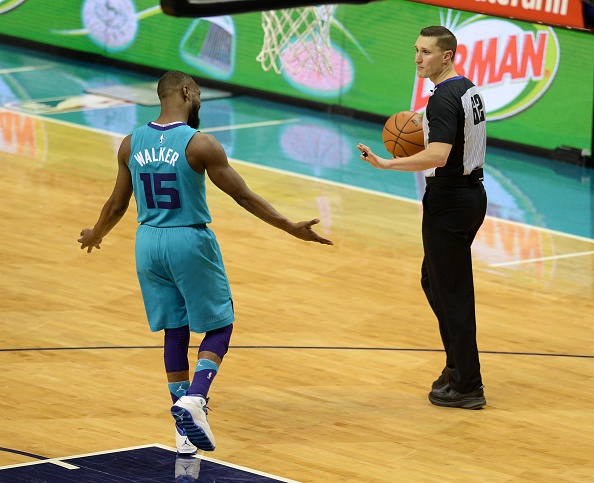 The 2010-11 season was the first year that I got really into college basketball. Sure, I'd watched a few games in previous seasons, but I had always been an NBA fan primarily, and almost exclusively.
But as a young Portland Trail Blazers fan, that was not a fun year to watch the NBA. Granted, we did make the playoffs, which is better than you could say about half the league and even held the eventual title-winning Dallas Mavericks to their closest series. However, my favorite player on my favorite team was 26 years old and in the process of having his career end right in front of everyone's eyes. He was supposed to be the next Kobe. At least that's what I thought aged eleven.
So I could not stand to watch the NBA that year, no matter the fact that LaMarcus Aldridge, Gerald Wallace, and Andre Miller would still lead us to 48 wins and the sixth seed in the Western Conference. As a result, I began to watch college and high school basketball whenever I got a chance.
The only high school player I really connected with was Shabazz Muhammad, who was a junior for Bishop Gorman at the time. Now, he's the sixth man for Shanxi Zhongyu in China, so maybe my player evaluation skills were not as good back then as I thought.
The college game was a different story. Growing up in the tiny town of Turner, Oregon, you'd be expected to root for either the Oregon Ducks or the Oregon State Beavers when it came to college sports. E.J. Singler and Jared Cunningham were both very good college players, but they weren't exactly the type of guy to make you fall in love with NCAA basketball.
This was also the senior year of a certain Jimmer Fredette. I have to admit, 'Jimmermania' was something else, but there were three guys who made me love college basketball that year, and he wasn't one of them.
One was Ohio State's Aaron Craft, who gave a level of reckless hustle, from a point guard. It seemed like every game he would dive into the stands in an attempt to save a loose ball that didn't even deflect off his team, just for the sake of saving a loose ball.
Another was Kenneth Faried, for Morehead State. A guy from such a small school, playing center at 6'8″ and 220 lbs, just beating up on bigger guys with bigger reputations by using his physicality. Faried averaged more offensive rebounds per game than any of his teammates' averages for total rebounds. He had six games where he got 20 or more boards. I had more fun witnessing this undersized big man out-rebound everyone than I had when watching most players score.
And then there was Kemba Walker, the man who made magic happen. In one of the lowest-paced March Madnesses there's been in a long time, Kemba was dropping thirty and making it look easy, but also fun.
Aaron Craft is in Italy. Kenneth Faried can't get off the bench in Brooklyn. And Kemba Walker just dropped 60 points, except things were different from when he was at UConn. Things didn't look easy. And they didn't look particularly fun.
It's not Kemba's fault, obviously. He's one of the best players in the league and has turned out exactly how people were hoping he would. His game translated almost seamlessly to the NBA, something that can't be said about any of the other players I've mentioned in the last nine paragraphs.
And this was a career night for him. A great night for a great player. Or at least it should've been.
See, the thing is, the Hornets lost.
I'm sure you know that already.
His teammates combined scored fewer points than he did on his own. I'm sure you know that already too.
When I first set out to write this article, I wanted to lambaste the #FreeKemba movement for being bad for the league. The NBA needs smaller market teams to succeed for its own greater good; taking away stars from those teams to put them in Los Angeles, New York, Philadelphia, or Houston is not a productive thing to do. I will continue to argue that fact until the day I die.
But in Kemba's case, it's gone too far. He's averaging 29 points per game so far this year, and it's still unlikely he'll even make the playoffs. This is one of the best guards in the NBA, in his eighth year in the league, and he's played exactly the same amount of postseason games in the NBA as he played in the March Madness. And he only had three years at UConn, missing the whole of March Madness in one of them.
Who's even the best teammate Kemba's had in Charlotte? A post-prime Al Jefferson? Dwight Howard, last year? Marvin Williams?
Who is it this year? Cody Zeller? Jeremy Lamb? He already had the latter as a teammate back at Connecticut. And guess what. Jeremy Lamb wasn't even the second best player on the team in college!
That honor goes to Alex Oriakhi, who most recently averaged 5 points and 5 rebounds per game for the third best team in Mexico.
Then again, Lamb's also a free agent after this year, so maybe he's leaving soon and Zeller will be the undisputed second option. Losing arguably the worst second option in the league without getting a quality replacement is an improvement, right?
Don't worry, at least their money's well spent though. Assuming player options are picked up, 78% of Charlotte's $108 million salary cap next year is already dedicated to the combined 36.4 points, 23.5 rebounds, and 8.3 assists per game that the combination of Nicolas Batum, Bismack Biyombo, Williams,  Zeller, and Michael Kidd-Gilchrist contribute.
In conclusion, #FreeKemba. Or at least, the Hornets should try to improve the team by overpaying Oriakhi next.
Questions and comments?
thescorecrowsports@gmail.com
Follow Us on Twitter @thescorecrow
Follow Us on Reddit at u/TheScorecrow
Follow Josh Elias on Twitter @_SunsofThunder_ Main Credit Image: Embed from Getty Images