Brendan Abban | November 18th, 2018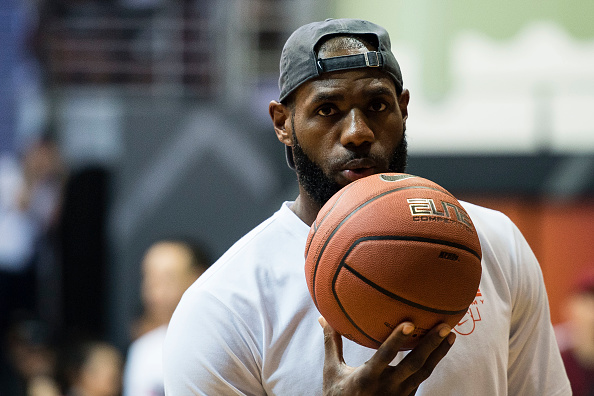 At this point, there is no question that LeBron James is one of the greatest NBA players of all time, especially when considering the countless achievements throughout his 16-year NBA career. One of his most impressive achievements is passing Wilt Chamberlain on the NBA all-time scoring list.
Chamberlain is arguably the most dominant force the NBA has ever seen. One of his most memorable achievements is scoring 100 points in an NBA game. To this date, he is the only player to average over 50 points over the course of a season.
LeBron James passes Wilt Chamberlain in #PhantomCam! #LakeShow pic.twitter.com/vb1zghzRhi

— NBA (@NBA) November 15, 2018
That is the caliber of player that James just dropped to sixth on the scoring list, and LeBron has the opportunity to pass Michael Jordan on the list by the end of the season. He is in a rare position that very few in today's NBA game will ever be in.
Constant Success
James is poised to possibly become the NBA's all-time leading scorer one day due to three reasons; consistency, durability, and longevity. He came into the league straight out of high school at the age of 18, an option the NBA currently does not provide to its players.
Since James came in at a younger age, his NBA career has a head start on most one-and-done players now. There is also the fact that he hit the ground running, averaging 20.9 points per game in his rookie season. His lowest points per game average since his rookie season is 25.3.
James may not have numerous scoring titles like others on the list, but his longevity and durability elevate him up the pecking order. The most games he has missed during a season is 13. He does not have scoring seasons similar to Chamberlain's 50.4 season or Jordan's 37.1 season, but his durability allows him to play practically every game at a high level.
Top 5, top 5, top 5 pic.twitter.com/JbvHnZTxJW

— Sports Illustrated (@SInow) November 15, 2018
Ahead of the Competition
His career average of 27.2 points per game speaks to that. Despite James not being a pure scorer similar to a Kevin Durant, his records are marks that Durant will likely never break. KD is arguably the best scorer in the NBA today and one of the greatest of all time. However, numerous circumstances make it practically impossible for him to reach some of the marks set by James.
Durant is a product of the one-and-done rule which means he was 19 when he came into the NBA, a few months older than James was. While Durant got off to a great start like LeBron, there was already a gap between them. That also does not include the time Durant has lost to injury throughout his career, as one season he missed 55 games to injury.
Durant only just turned 30 in September, but if one were to compare his career point total to LeBron's before they reached this age, the numbers do not lie. KD scored 20,913 career points by the end of his 11th season, while James scored 23,170 careers points by the end of his 11th season. He is a year's worth of points ahead of Durant.
Durant's only chance to catch him would be to play longer than James and to maintain a high scoring output while doing so, a feat that is highly unlikely. James is the youngest to break many of the NBA's scoring records due to coming out of high school, while his durability and consistency allow him to accumulate the stats to break such records.
Unless the NBA goes back to drafting kids out of high school, it is almost impossible that Lebron's records are eclipsed, let alone the durability and consistency another player would need to rival his numbers. The fact that James is the best player in the NBA in his 16th season is a testament to his greatness. He is an NBA anomaly, and one the league will probably never see the likes of again.
Questions and comments?
thescorecrowsports@gmail.com
Follow Us on Twitter @thescorecrow
Follow Us on Reddit at u/TheScorecrow
Follow Brendan Abban on Twitter @AbbanBrendan Main Credit Image: Embed from Getty Images