John Lepore | November 7th, 2018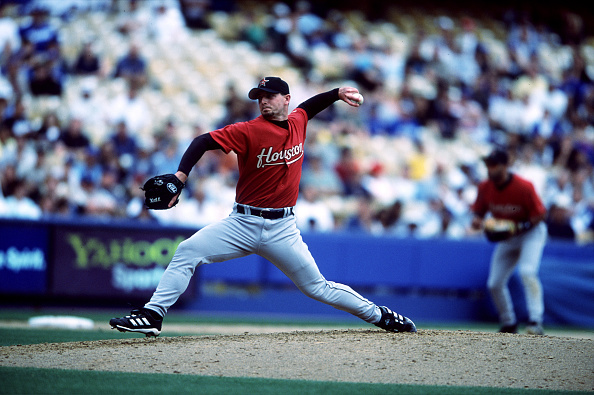 This is the first installment of an ongoing series where we will look at the candidates for the Major League Baseball Hall of Fame in 2019. Billy Wagner was a dominant closer and this will be his fourth year on the ballot. Can he garner enough support for induction?
History
Billy Wagner was born on July 25th, 1971. He grew up and went to school in Virginia. Wagner was drafted 12th overall in 1993 by the Houston Astros out of Ferrum College and after a year and a half in the minors, he got one appearance in 1995. On September 13th, 1995, Wagner was called in to get lefty Rico Brogna out in a game at Shea Stadium. It was the sixth inning, and he coaxed Brogna into flying out to centerfield. That was the only batter he faced that season but there would be plenty more to follow.
Comparison
Wagner would go on to throw for 15 more years in the majors and post some very impressive numbers. Let's take a look at how Wagner compares to Trevor Hoffman who recently got into the Hall of Fame:
| | | |
| --- | --- | --- |
| Categories | Billy Wagner | Trevor Hoffman |
| IP | 903 | 1089.1 |
| Record | 47-40 | 61-75 |
| ERA | 2.31 | 2.87 |
| Saves | 422 | 601 |
| WHIP | 0.998 | 1.058 |
| HR/9 | 0.8 | 0.8 |
| BB/9 | 3 | 2.5 |
| K/9 | 11.9 | 9.4 |
Hoyt Wilhelm – Led the league in ERA at 2.43 in his rookie season in 1952 despite not starting a game that year. He would lead the league again in 1959 as a starter. His career 2.52 ERA along with 228 saves and also 20 CGs was enough to get him in.
Rollie Fingers – A Cy Young award, an MVP award, and three World Series rings including the World Series MVP in 1974 is a pretty good resume. Throw that in with a 2.90 ERA and 341 saves and you have yourself a HOFer.
Rich "Goose" Gossage – An intimidating presence on the mound, Goose finished with 310 saves and led the league three times. He also finished in the top six of Cy Young Award voting five times.
Dennis Eckersley – He was a starter before going to the Oakland A's. He dominated as a closer and won the Cy Young and MVP in 1992. 390 saves and 197 wins go a long way.
Bruce Sutter – Led the league in saves five times in six years and won a Cy Young in 1979. He also finished top-5 in Cy Young voting three other times. Also eclipsed 100 innings in five different seasons.
Yes, Billy Wagner pitched 186.1 fewer innings than Hoffman, but he would have to give up 115 ERs in that time to have his ERA be the same. The WHIP and the BB/K ratio stand out. Wagner is better in both categories. The total number of saves is what wows voters, but the quality of the appearances is what is intriguing here. Also to take into consideration is that Mariano Rivera, the best closer ever, has a higher WHIP than Wagner, a 2.21 ERA, and an 8.2 K/9. Billy Wagner is 6th in saves with 422 and is one of only three lefties to have over 300 saves (John Franco 424, Randy Myers 347).
The Negatives
While Rivera's postseason cannot be ignored and Hoffman's, as limited as it was, wasn't bad, Wagner was not nearly up to par. In his limited postseason experience (11.2 IP) he had a 10.03 ERA and a 1.971 WHIP. Most notably he got destroyed in game 2 of the NLCS as a member of the New York Mets vs. the St. Louis Cardinals. He came into the game in the 9th with the score tied at six. He proceeded to give up three runs and was pulled after getting only two outs. Wagner would take the loss and the Mets would eventually lose the series in seven games thanks to Yadier "bleeping" Molina in game seven.
What are his Chances?
As we have seen, Wagner compares favorably to Hoffman who recently got into Cooperstown. The problem is that the other Hall of Fame relievers have accolades and rings, aside from Hoffman, to go with their impressive resumes. Add in the fact that Wagner had a bad postseason career and that he only garnered 11.1% of the vote last year, and it doesn't seem likely that he will get in this year. If he can gain some momentum from Hoffman moving forward then he has a shot eventually, but going from where he is to 75% in seven years will be tough.
Questions and comments?
thescorecrowsports@gmail.com
Follow Us on Twitter @thescorecrow
Follow Us on Reddit at u/TheScorecrow
Follow John Lepore on Twitter @jball0202
Main Credit Image: Embed from Getty Images