Matt Woolsey | October 31st, 2018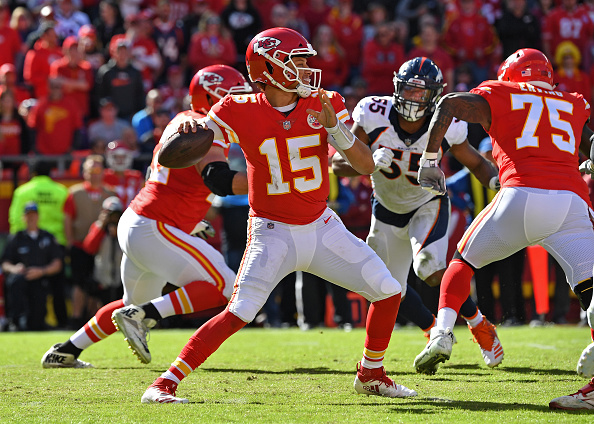 When you decide you are going to become a fantasy football analysis it is fun when you get to celebrate your takes. For example, it has been well documented that I prefer Adam Thielen over Stefon Diggs before the season started.
I said JuJu Smith-Schuster would outscore Marvin Jones. I said do not trust Jay Ajayi with his inefficacy and injury concerns. Joe Mixon will bounce back and be a top-12 running back. He is currently the 13th ranked running back but could easily be in the top-12 by season end.
In Week 4 the experts over at NFL.com said to bench George Kittle because the production will be tough without Jimmy Garoppolo. But I said no, no, no, do not bench Kittle leave him in your lineup, and he ended up being the number two tight end that week with six catches, 125 yards and a touchdown.
My first article for The Scorecrow said do not take an early round quarterback, especially Deshaun Watson, not when there is better value in the later rounds. Both Andrew Luck and Patrick Mahomes were drafted in the eighth and ninth round respectively and both have outperformed Watson. In fact, six other quarterbacks in total have outperformed Watson.
Not fantasy related but I said the Giants will have a top-five pick in next year's draft. And yes, I know the season is only half over and these things could change, so far, I have been correct. But if you are going to celebrate your accomplishments so far you also need to recognize your mistakes.
Jerick McKinnon will have 1400 yards and double-digit touchdowns. Yes, I know the injury derailed McKinnon before the season even started but I was quite vocal about what I believed to be his upside. David Johnson will be the number one running back at the end of the season. Man, oh man was I wrong here. David Johnson has been one of the biggest flops this season considering the fact he was more than likely taken with one of the top four picks in your draft.
Le'Veon Bell will be back before Week 1. I'm not alone on this one, but I was calling for the return and telling people to take him with the number one pick, it will be ok. But one thing I screw up on and this was part of another article I wrote the Scorecrow. Patrick Mahomes will not keep up his touchdown efficacy.
Sir, may I take your order?
Yes, I like a plate of crow please and make sure to bring lots of ketchup.
Since 1970 the highest number of passing touchdowns by the Kansas City Chiefs in a single season 29 in 1983. That was in a full 16 game season. Mahomes has already thrown 26 touchdowns in just eight games. He has already thrown more touchdowns than 42 other Chiefs teams, including all but one Alex Smith season. That season was last season where he has tied Smith with the 26 touchdowns.
He has at least three touchdowns in all but two games, including four for his last three games. He is currently on pace for 5,052 yards and 52 touchdowns. Not to mention completing over 65% off his passes. He currently leads the league in touchdown percentage with 9.12%. For context, only one other quarterback has had a higher touchdown percentage and that was Peyton Manning in 2004.
I'll happily eat my crow and say I was wrong about Mahomes because for the first time in a long time he makes watching the Kansas City Chiefs exciting.
Questions and comments?
thescorecrowsports@gmail.com
Follow Us on Twitter @thescorecrow
Follow Us on Reddit at u/TheScorecrow
Follow Matt Woolsey on Twitter @AresgodFF
Main Credit Image: Embed from Getty Images