Caleb Mynatt | October 12th, 2018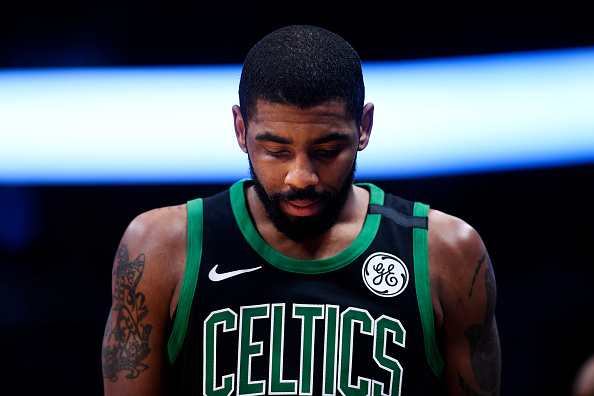 After an extremely successful season, despite injuries to key players, the Celtics are looking to take their success to the next level and challenge the Warriors in the NBA Finals in 2019. Can the young, but experienced Celtics win the chip?
Recap of Last Season
After a successful year in 2016-2017, the Celtics made shockwaves around the league by trading Isaiah Thomas for Kyrie Irving. Looking to pair him alongside rookie Jayson Tatum and all-star Gordon Hayward, the Celtics appeared to be a top-tier opponent now that their roster was packed with go-to scorers. With a rookie with lots of potential, a sophomore in Jaylen Brown with lots of potential, two all-stars and a great supporting cast with players like Al Horford and Marcus Smart, the Celtics looked poised to stop LeBron James from continuing his streak of NBA Finals appearances.
Then, within the first minutes of the first game of the season, Hayward suffered a season-ending injury.
There was still optimism surrounding the Cs, and that optimism was met with results for the majority of the season. Irving was a perennial MVP candidate, they played excellent as a team and they finished the regular season with the second-best defensive rating in the league. All of that, along with Brown drastically improving and Tatum showing flashes of superstar potential, the Celtics appeared they could still contend without Hayward and finished with the second seed in the East.
But more bad luck came their way, as Irving was only able to play 60 games because of a knee injury, missing the entire playoffs.
The Celtics were pronounced dead in the water, but they were able to get past the Milwaukee Bucks in 7 games. They continued to improve and beat the Sixers in 5 games. Then, as if facing a final boss, they played an extremely competitive series against LeBron James and the Cavs but lost in 7 games. Still, given the injuries, it was an extremely successful season that featured a lot of young players getting reps in big moments.
Offense
Offensively speaking, last season, the Celtics weren't exactly spectacular, but that's not really their fault. When you lose one of your two major scorers for the entire year and the other one is missing time because of a knee injury, it's understandable that your offensive output is going to be hampered. The thing that kept the Celtics alive was excellent coaching down the stretch of tight games and good three-point shooting, ranking in the top-10 of every three-point category. Otherwise, they were pretty middle-of-the-road everywhere else and only scored 104 points per game.
This season, you would expect the Celtics offense to drastically improve with everyone back on the court. Tatum improved from 13.9 ppg in the regular season to 18.5 ppg in the playoffs, which bodes well for his production this season. Add in Hayward, Irving as well as Brown, who also showed he was more offensively capable than people gave him credit for during the playoffs, and this team should be a force to reckoned with.
Brad Stevens has the potential to bring this team to a whole new level offensively because of how deep they are now. For as much as it hurt the Celtics to lose their stars last season, it helped them grow their young players into solid contributors very quickly. This team should be elite from the perimeter and be able to score around the rim. They're freakishly athletic, skilled, and well-coached. With Kyrie healthy and orchestrating the offense, this team will be terrifying.
Defense
The Celtics finished with the second-best defensive rating in the league last year and carried that defensive intensity into the playoffs. Their defense is what carried them through the entire year, and it especially carried them when they lost their big two Irving and Hayward. This team is quick, lengthy, and athletic, which should translate to more steals and blocks this year.
They're elite from top to bottom. Marcus Smart is an x-factor on defense, Brown and Tatum have scary defensive potential, Hayward has always been a good defender and Al Horford is the defensive anchor down low. This team should be really hard to score on because of their ability to match-up to virtually any team. The Celtics were also a top-10 rebounding team and there's reason for optimism that they'll be even more improved.
Expect the Celtics to be an elite defensive force again, just like they were last season.
Bench
As stated, this team is unbelievably deep. They have the best 9-man rotation in the league that features many bench players that are capable of being starters. With Smart, Brown, Terry Rozier, and Marcus Morris filling out the bench, there's a reason the Celtics are going to not blow leads when the bench comes out.
The peculiar thing here is calling them "bench players" to begin with. This team runs many different lineups and all of them can be extremely effective, despite that the "bench" players are a little less talented than the starters, which certainly isn't a slight on the quality of the players on the bench. This team is truly going to be special because of how good everyone is from top to bottom. They can score, defend and bring a lot of energy to the table.
Prediction
This team has the potential to not only be a historically great regular season team but to challenge the Warriors for the championship. That is largely based on if Irving and co. can stay healthy though. It seems unlikely that Hayward will suffer a severe injury again, so it really comes down to Irving's ability to keep his knee intact.
The nice thing is that if someone does have to miss some time, they can comfortably take the "next-man-up" approach. If Irving needs to take some games off, they can just play Rozier and Smart more. Coupled with the fact that their team is young, there should be a lot of miles that these guys can take on their bodies and still remain rested and healthy.
Expect the Celtics to have an extremely successful season and win well over 60 games. The real question is if they can beat the Warriors in a seven-game series. The answer is yes, but it's pretty much essential they secure home-court advantage. This team is going to flourish before our eyes and grow into something special, and they have a better chance of beating the Warriors than anyone else.
Final Record: 65-17 (1st in Eastern Conference) 
Questions and comments?
thescorecrowsports@gmail.com
Follow Us on Twitter @thescorecrow
Follow Us on Reddit at u/TheScorecrow
Follow Caleb Mynatt on Twitter @CalebMynatt
Main Credit Image: Embed from Getty Images