Coach Treal | October 11th, 2018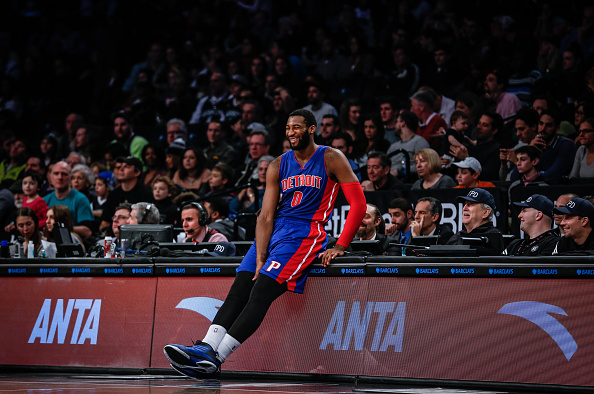 To say the Detroit Pistons had an up-and-down season would be an understatement. One word to describe the Pistons over the last season would be 'change'. They have changed coaches and players with hopes to get back in the playoff picture. Out is head coach and President of Basketball Operation Stan Van Gundy and in is the reigning NBA Coach of the Year in Dwane Casey who was let go by the Toronto Raptors.
Recap of last season
The Pistons didn't finish last season the way they would have hoped ending up in the 9th spot in the Eastern Conference right outside the playoffs with a 39-43 record. The hopes for this season are high with a new coach and a full training camp to help mold the team with the midseason addition last year of perennial all-star Blake Griffin. With Blake only playing in 25 games last season for the team they never really felt like they had chemistry at any point. The team also hopes this season can bring more games played for point guard Reggie Jackson as he had another injury-plagued season just seeing action in 45 games. The one consistent thing the Pistons can count on game in and game out is the play of big man Andre Drummond. The anchor for this team on both ends of the floor finished the season averaging a career high in rebounds and his second-highest scoring average per game. The future is bright in Detroit and this season should be the stepping stone for them to improve.
Offense
Last season saw the Pistons average just about 103 ppg and that earned them the 22nd spot out of the 30 teams in the league. To say they should look completely different under new head coach Casey would be an understatement. During his time with the Raptors they consistently improved on the offensive end and last season saw them as the fourth-highest scoring team in the league. He has different parts to work with in Detroit with two dominant bigs in both Blake and Andre but I see no reason the pairing shouldn't work and wouldn't be surprised if both find their way to the NBA All-Star Game in Charlotte this season. Drummond last season averaged 15 ppg and has said to have worked on adding an outside shot and even says he will shoot more shots from the 3- point line this season. I would think Pistons fans would be ok with Drummond not shooting threes but continuing to increase his FT percentage like he did this past season shooting a career-high 60%. Reggie will be the key this time on both ends of the floor in order for them to have the season they hope. Just two seasons ago when he played more than 75 games he averaged 19 points and 6 assists per game. If this Reggie can show up this season the Pistons could be a surprise team in the Eastern Conference. The improvement of some of the younger players will also be the thing to watch for this team as the season progresses. To say Stanley Johnson has had an up-and-down career would be putting it mildly. He had a promising rookie campaign in which he averaged 8 ppg then dropped to 4 ppg in his sophomore season and returned to 8 ppg this past season. With a new coaching staff hopefully, he can find his confidence and game that made him a lottery pick just four seasons ago. Another player the clock is ticking on is third-year forward Henry Ellenson who has only seen the court in 57 games in his two years in the league. Coming out of college, Ellenson was viewed as a prototype stretch four who reminded many scouts of Ryan Anderson with his size and shooting touch. Another player I'm excited to watch this season is Luke Kennard who played in 73 games last season and averaged right above 7 ppg while shooting 41% from the three-point line in just 20 minutes per game. If he is able to earn more playing time you could see his numbers improve across the board and should end up as a double-figure scorer this season.
Defense
The defensive end of the court should be the smoothest transition for this team under new coach Casey as last season they ranked 8th in the entire league giving up 103 ppg and having a defensive rating of 107 earning them 10th in the league. Drummond is the spearhead for this team on defense leading the league in defensive rebounds and total rebounds plus league average with 16 rpg. But the backboard wasn't the only area where Drummond made his presence felt as he finished 20th in the league in total steals with 114 on the season. He also made his impact felt with blocks with 127 total earning 5th in the league and sixth overall with 1.6 bpg. Enough can't be said about the season that Drummond had on both ends of the floor last season. It was impressive and I was shocked not to see Andre garner more votes for the All-NBA Defensive teams and Defensive Player of the Year. He led the entire league in defensive win shares and defensive rating on top of being top ten in the NBA in win shares overall. Getting the rest of the team on board with defense will be the task for Coach Casey and having them get key stops will be the determining factor if they can get over 42 wins and make the playoffs.
Bench
The bench is the main area of concern for this team going into the season. The great thing for them is Coach Casey had an excellent reputation for his player development during his tenure in Toronto so hopefully, that translates over to Detroit because they will need it to be successful. One of their offseason signings was former Pacer wing Glenn Robinson III. He signed what is basically a one-year deal to see how he performs. With that added pressure hopefully, he is able to find a way to earn the coaching staff's trust and playing time. Ish Smith was a solid back up point guard for this team last season playing in all 82 games and even starting 35 games due to the injury to Reggie. Smith contributed 11 ppg and right around 4 apg which is solid production for a journeyman veteran guard. As mentioned before I hate to say this is a make or break season for guys so early in their careers but for Ellenson and Johnson, they will have to produce this season in reserve roles to earn their next contract. Another under the radar signing was veteran big man Zaza Pachulia who is a two-time champion during his stay with Golden State and should be a solid locker room presence for this young core of players.
Prediction
The roster they have in Detroit is ready to win games now and don't have time to wait anymore. This team only went 12-25 without Reggie Jackson and scored less points. With Reggie in the lineup the Pistons went 27-18 and you guessed it scored more points. If this team is able to stay healthy, mainly Blake and Reggie playing over 65 games together, there is no reason to believe this team won't make the playoffs. The faster they are able to buy into the coaching style of new coach Casey the better. Having already been on the court together and now having a full training camp plus preseason to work out things the Pistons new big three of Andre Drummond, Blake Griffin and Reggie Jackson should be able to hit the floor running this season. It would not surprise me to see the Pistons win 50 games this season and again health will be the main factor if they can reach that number. The next step for them is how quickly they can mature and make it out of the first round of the playoffs. All these questions and more will be answered as the NBA season kicks off October 16th and for the Pistons October 17th vs the Brooklyn Nets.
Questions and comments?
thescorecrowsports@gmail.com
Follow Us on Twitter @thescorecrow
Follow Us on Reddit at TheScorecrow
Follow Coach Treal on Twitter @CoachTreal2
Main Credit Image: Embed from Getty Images