Givanni Damico | October 5th, 2018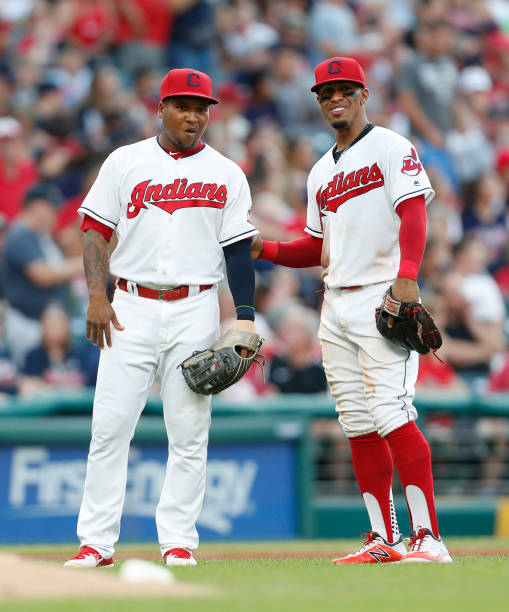 The ALDS is set for a star-studded matchup between the Cleveland Indians and the reigning World Series champions, the Houston Astros. This is a series in which the Astros are favored, but I see it going differently than others think.
Head-to-Head This Season
The Indians and Astros played each other in six games this season and split the series, three games each. Despite that, the Astros outscored the Indians 37-27 in those six games as the Indians' rotation and the bullpen struggled. The Astros didn't allow the Indians' powerhouse hitters to get going either. Jose Ramirez struggled, batting .250 (6-24) in six games while shortstop Francisco Lindor batted just .074 (2-27) in those six games. The Tribe needs to watch out for Jose Altuve who hit .555 (15-27) in those six games with six RBI. Corey Kluber pitched very well in the two games he started, pitching 13.1 innings and giving up two runs on 13 hits with 17 strikeouts and zero walks, per usual. That's an ERA of 1.53. No one else who started two games in this series for either team was consistently good so this series really is a toss-up. These two series were very exciting to watch, one of the games going into 14 innings and potentially being the game of the year. This is probably the most coveted series of all the playoff series right now unless the Yankees beat the A's to play the Red Sox.
| | | |
| --- | --- | --- |
| Astros | Tale Of The Tape | Indians |
| 205 (10th) | Homeruns | ✔️216 (6th) |
| 797 (6th) | Runs | ✔️818 (3rd) |
| 71/26 (19th) | Stolen Bases/CS | ✔️135/36 (1st) |
| .754 (7th) | OPS | ✔️.766 (4th) |
| 3.11 ✔️(1st) | ERA | 3.77 (9th) |
| 1687✔️ (1st) | Strikeouts | 1544 (5th) |
| 1.10✔️ (1st) | Whip | 1.20 (4th) |
| 152✔️ (2nd) | Home Runs Allowed | 200 (23rd) |
| 63✔️ (1st) | Errors | 83 (10th) |
(MLB ranks)
Trades and Acquisitions
Both of these teams made acquisitions during the season that could make an important impact in the playoffs. In late August, at the waiver trade deadline, the Cleveland Indians acquired the rental third basemen, Josh Donaldson. Donaldson was on the last year of his contract in Toronto and Donaldson has been ridden with injuries all season so the Jays wanted to get something for him, and the Indians were on the other end. The idea is that Donaldson is going to play third base and slide Jose Ramirez over to second base. If that move pans out and Donaldson performs as he has in the past, then this move could push the Indians over the edge enough to win this series. They also acquired a pair of relief pitchers to bolster their struggling bullpen in Brad Hand and Adam Cimber from the Padres in exchange for catching prospect, Francisco Mejia. They gave up a lot here and set the Padres up for their future even more, but they did what they had to do to win this season. Hand pitched well, posting a 2.28 ERA in 28 appearances since joining the Tribe, while Adam Cimber struggled in the same amount of games, posting an ERA of 4.05. Most of the trades made by the Astros were for prospects but they did make one big, albeit controversial, acquisition in a relief pitcher, Roberto Osuna. Osuna was suspended for the first half of the season due to a domestic violence incident which made Astros' fans a bit concerned about this trade. They gave up their struggling closer Ken Giles, and a pair of prospects. Osuna pitched well, appearing in 23 games and posting an ERA of 1.99 while only allowing three walks. Both teams made big moves this season, but whose will pay off more?
Game One Pitching Matchup
Taking the hill for the Tribe in game one is the ace, the Klubot himself, Corey Kluber. It was another stellar season for Kluber, as he went 20-7 with an ERA of 2.89. Kluber struck out 222 batters this year and only walked 34 batters. Kluber is known for his control and his ability to paint the corners. As I stated earlier, Kluber pitched very well against the Astros this season, going 2-0 with a 1.52 ERA in two starts without walking a batter. The Yankees rocked Corey Kluber last season, so the Astros have to get to Kluber in the same way. They can't be looking to walk because it won't happen. They have to be aggressive and get to him early before he gets on a roll. For the Astros, Justin Verlander will throw in game one. Verlander also had a stellar season, going 16-9 with a 2.52 ERA. Verlander also impressed with his control, only walking 37 batters in one less inning than Corey Kluber. The strikeout was Verlander's best friend this year as he was so close to 300, sitting at 290. While it's important that Cleveland is aggressive early as well, they can't find themselves chasing Verlander's low breaking pitches because he will be untouchable if they continually get fooled. This is a marquee matchup between two Cy Young Award-winning pitchers who are both up for the award again this year.
Prediction
I believe that the Cleveland Indians take this series in five games. Corey Kluber is an exceptional pitcher and I think he pitches his way to victory game one in a duel over Verlander. Trevor Bauer was excellent in the playoffs last season and I think there is another Bauer outage this time around. Carlos Carrasco has struggled lately and I don't see him pitching to a win over Gerrit Cole in game two. I believe that Francisco Lindor will go off this series after struggling against H-Town in the regular season, hitting multiple home runs and showing off why he is one of the best. Jose Ramirez is, of course, going to come to play too and he will come up with some big hits for them. Expect a big series out of Jose Altuve who was the Tribe's kryptonite in the regular season. I also don't expect George Springer to keep struggling. He's going to have a big series and make it a lot closer. I expect great pitching throughout most of this series. The MVP of this series will be Francisco Lindor. Someone else who could win is Trevor Bauer. His game could be a crucial swing game where if he shows up on that day, it could swing the pendulum in favor of the Cleveland Indians.
Questions and comments?
thescorecrowsports@gmail.com
Follow Us on Twitter @thescorecrow
Follow Us on Reddit at u/TheScorecrow
Follow Givanni Damico on Twitter @giodamico15
Main Credit Image: "Embed from Getty Images