Kody Clawson | August 13th, 2018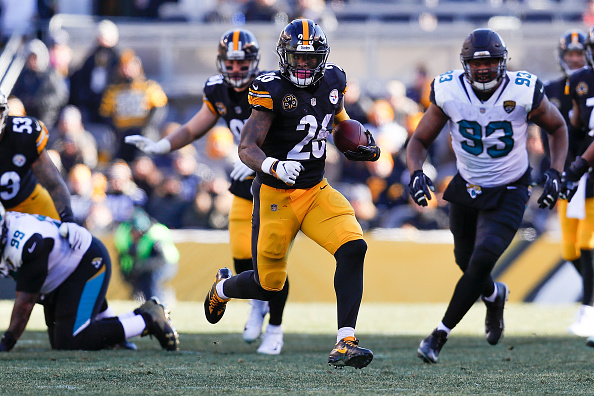 The NFL preseason is upon us. That means it's also fantasy football draft season, or as some people call it, the most wonderful time of the year. Because so many people play fantasy football, you'll see so many websites with different rankings, projections, and other tools to try to help you conquer your fantasy leagues this year. I believe that the most important (and potentially most misused) tool in your draft prep arsenal is mock drafting.
Some fantasy analysts think you should use certain strategies when drafting, including our very own Richard Benites with his Two WR First strategy article. While it's good to have a plan, deciding to go into a draft with just one set plan might end up being a little too limiting. Here's an example:
You find out you have the number six pick in your PPR draft. That means that your top five of Le'Veon Bell, Todd Gurley, David Johnson, Ezekiel Elliott and Antonio Brown are all going to be gone by the time you pick. You decide to go two wide receivers to start. Julio Jones is your target for the first round, and your expectation is to get either Davante Adams or Mike Evans in the second. So you mock, and you mock, and you mock some more. You mock draft using this strategy, finding your targets for your running backs in the third and fourth rounds, as well as where you want to get your quarterback and tight end. You have a plan pretty mapped out, and you're confident in what you have.
Then your draft happens. Bell goes first, then Gurley second, then AB third. Pretty standard, nothing crazy yet, right? Then Odell Beckham goes. Then DeAndre Hopkins. So Julio is still there for you, which is nice. But so are Ezekiel Elliott and David Johnson. What do you do? Do you stay the course and take JJ? Or do you break your plan and go after one of your top five?
You decide to take Zeke, hoping to get wideouts in your next two picks to balance it out. But then Dalvin Cook falls, and you feel like he's a first-round talent. So you take him. And now you're stuck. Instead of two wide receivers, you ended up taking two running backs first and now you're not sure how to balance your team out. So now what?
To me, mock drafting is an important tool to develop your fantasy football drafting skills. But if you only draft from one perspective or one strategy, you can severely limit yourself as a fantasy player. It's imperative to use this tool in the correct way in order to fully prepare yourself for your fantasy football drafts.
Try Multiple Strategies
The first thing you need to know when mock drafting is to do it often. Draft from different slots. Try from one overall or the last pick. Most importantly, try different strategies. Take two wideouts first. Take two backs first. Take one of each. Try for a tight end in the third round. Then wait for the tenth round or later. Do the same with a quarterback. The reason you want to draft from different slots and use different strategies is to learn how to team build. It's important to figure out where you feel comfortable drafting a certain position and where you can wait. That way, once you develop your core in the first few rounds, you can get a feel for what players are important to target in later rounds.
Know the Ranks of the Site(s) You're Drafting From
Some people don't use their own rankings (hint, you should), so they end up depending on the list of the website they're drafting from. Site ranks and ADP ranks can give you a hint where value players are, but if you mock draft from the site you're using before your draft, you can start to see where the value picks really lie. If there are players that you feel like you want to target because of their rank or ADP, I have a huge hint for you. When you are in these mocks, don't draft them. Instead, let those players you like go. This can give you a chance to see just how far they can fall and where you can get them on draft day.
Read and Listen to Other Mocks
Many industry and amateur websites hold mock drafts with other people on their staffs or other industry associates. You should definitely look into these drafts, but not just for the results. In fact, the results only usually tell half the story. In as much as you can, you should see the commentary afterward to find out why certain drafters took what picks they did and how those players fit into their plan as a whole. Also, in this age of podcasts, you should try to find some that do live mock drafts and record them. This is truly invaluable as you can get into the head of drafters and understand what they are looking for, as well as why they might have felt pressured to take a player where they did.
Perhaps the best podcast that does this is the In This League podcast with Bogman and The Welsh. They record their mock drafts with their insider members live, with the two of them reacting to just about every pick in the draft. They do several mocks throughout the draft season, using several different methods and strategies along the way. They're not only insightful, they are so much fun.
Of course, you should also continue to follow all of the great advice from the writers here on The Scorecrow. We have several intelligent, passionate writers covering as much of the NFL and fantasy football as possible.
Questions and comments?
thescorecrowsports@gmail.com
Follow Us on Twitter @thescorecrow
Follow Us on Reddit at u/TheScorecrow
Follow Kody Clawson on Twitter @KodyClawson
Main Credit Image: Embed from Getty Images