Beth Sullivan | August 2nd, 2018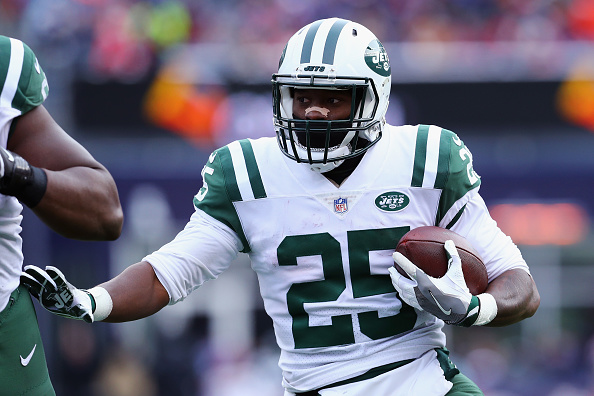 Elijah McGuire, running back for the New York Jets underwent surgery for a microfracture in his foot on Monday and multiple reports stated he would be out 3-6 weeks when the injury was first reported. Fans have 2 questions I am sure.
What is a microfracture?
How long is he going to be sidelined?
A microfracture is a small area of cartilage damage in the joint surface of one of the bones in the foot. The most common bone in the foot treated this way is the Talus. The Talus is the large bone that bridges the area between the Tibia and Fibula of the lower leg and the Metatarsals of the foot. When microfracture surgery is performed, it is generally done arthroscopically and consists of the surgeon making a small incision and inserting a camera to visualize the bone surface. The injured area is debrided (gently scraped) and any loose fragments are removed.
The cartilage surface that is damaged then has several small holes drilled into it and may or may not have a matrix injected into these holes to stimulate cartilage repair and enhance blood flow to the normal circulation poor cartilage area. This type of surgery has an 85% reported success rate the biggest complication is pain and edema. Most people who undergo this type of procedure are non-weight-bearing for 6 weeks before gradually increasing weight bearing. Time for total recovery and return to previous activities varies based on the size of the lesion treated, but the average is 12-16 weeks.
Recovery is dependent on the player being committed to exercises and physical therapy treatment prescribed which is designed to further enhance blood flow to the repaired cartilage. If this is the type of surgery Elijah McGuire had I would expect him to start the season on the PUP Football Injury/IR list. If all goes well with his recovery he could return to play in mid October as one of the 2 players that can return to the active roster under the new IR rules.
Questions and comments?
thescorecrowsports@gmail.com
Follow Us on Twitter @thescorecrow
Follow Us on Reddit at u/TheScorecrow
Follow Beth Sullivan on Twitter @GAPeachPolymer
Main Credit Image: Embed from Getty Images