Beth Sullivan | July 29th, 2018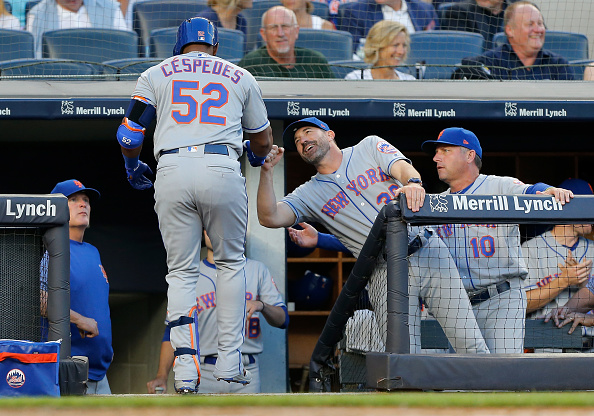 Yoenis Cespedes heel injury was not the news Mets fans wanted to hear. The outcome will be even less popular. Retrocalcaneal bursitis and Achilles tendon calcification is a difficult injury to recover from when it occurs on one foot but having it on both feet and requiring surgery on both feet at the same time is a very daunting injury to come back from. Given his advancing age, at least in terms of a professional athlete, the recovery could be even more difficult.
The 8-10 months recovery period is the normal recovery period when the surgery is done on one foot. Given the risks associated with the specific injury including nerve damage and poor circulation to the healing tissue with age, the likely recovery period is more likely double what is being reported or 14-16 months assuming there are no setbacks or complications during the recovery period. Once the incisions are healed, the muscle tone and mass will have to be gradually restored too. If I were his treating physician, I would encourage him to think long and hard about attempting to return to competitive professional athletics and encourage him to give serious consideration to retirement rather than trying to resume playing outfield on a regular basis.
The Achilles tendon is the largest tendon in the human body and the stress placed on it when playing sports makes the entire complex age faster. Will he be able to return to play? Possibly. Will he be the same class athlete he once was? Not likely. There is a  chance the problem recurs if he returns to the playing field on a regular basis, and I would definitely place a bet on that happening. I hate to be a Debbie Downer Mets fans, but let's try not to sugar coat it. I try to provide my patients with the best and most thorough information so they can make the right decision. I hope Yo's doctors have done that for him.
Questions and comments?
thescorecrowsports@gmail.com
Follow Us on Twitter @thescorecrow
Follow Us on Reddit at u/TheScorecrow
Follow Beth Sullivan on Twitter @GAPeachPolymer
Main Credit Image: Embed from Getty Images