Cole Clore | July 20th, 2018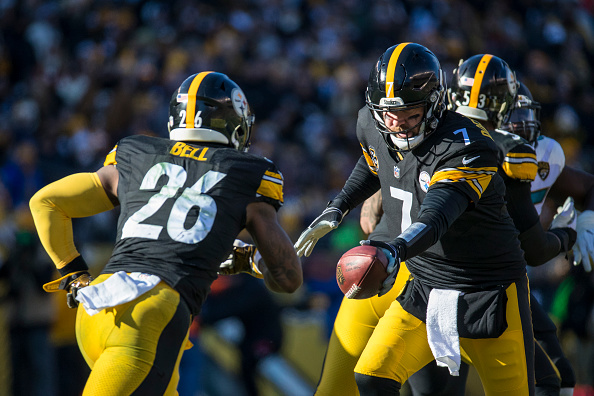 After failing to reach a long-term deal at the franchise tag deadline, Le'Veon Bell's time with the Steelers looks like it will end after this season. The Steelers have only a few options on what to do with one the best running backs in the NFL today.
If you're wondering, he isn't resigning to a long-term deal. He turned down a huge $70 million deal, that would have almost doubled the highest paid running back (Devonta Freeman, $41 million), this reported deal would have also made him average $14 million a year (Freeman only averages $8.2 million), so if Le'Veon wants big money he isn't going to be playing in the Steel City for it.
1. Trade Him
Why not get a return on your money? We've seen multiple teams in multiple leagues let players walk without getting anything in return. Why don't the Steelers try to trade Bell in order to help their future? With Ben Roethlisberger likely on his last legs as well, the Steelers need to start thinking about the future, and it should begin with trading Le'Veon. The 49ers need a good pass-catching running back and they're in win-now mode with Jimmy G. The Steelers can ask for multiple high picks for the future for Le'Veon. Detroit needs a running back, why not let Le'Veon return to the state where he played college football. I don't see the Steelers trading him in the conference. If the Steelers decide to trade Le'Veon, they can expect many draft picks in return.
2. Release Him
Le'Veon has already considered sitting half the season out if he doesn't have a new contract, so if the Steelers can't get a deal they like, or the sides still can't come to terms, they might have to release him. If one guy is unhappy, he can be a cancer to the whole team. To a team that's contending for a super bowl, they can't have any distractions no matter how talented those distractions might be.
So what will the Steelers do? Trading him is the best decision if the two sides really can't come to terms. The Steelers have to get a return now without letting him walk and become a free agent. It's entirely possible if the Steelers allow Le'Veon to work with them and trade him to a team he wants to go to, he might return to the Steelers that offseason (i.e., Chapman and the Yankees).
Questions and comments?
thescorecrowsports@gmail.com
Follow Us on Twitter @thescorecrow
Follow Us on Reddit at u/TheScorecrow
Follow Cole Clore on Twitter @AmazingClore
Main Credit Image: Embed from Getty Images