Robby Messer | July 11th, 2018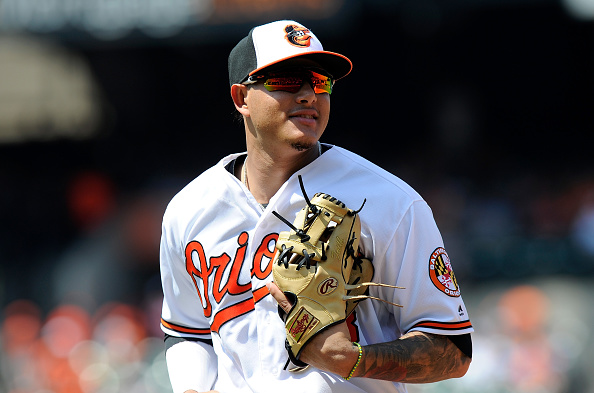 The baseball season is just past its halfway point and there's nothing hotter to talk about than where the biggest names coming up on free agency will be playing next year, or by the end of this season. I'm talking about Bryce Harper and Manny Machado.
They are both heading for huge paydays but are also heading in different directions. Harper has long been considered the one who would crack the $400 million barrier, perhaps even approaching a half-billion dollar deal for ten-plus years. However, his four-strikeout day Tuesday probably took another few million dollars off that possibility. His average this season is hovering around .215, so don't let the 22 home runs cloud your judgment.
These numbers are closer to where Bryce belongs.
With the exception of his MVP year in 2015, Harper hasn't hit more than 29 homers in a season and that was last year.  Yes, injuries cut his season to just 111 games, but the numbers don't lie. In 147 games in 2016, he hit 24 home runs. His .330 batting average in his MVP year was also way above his career average of .278.  In fact, as he struggles through his seventh season, he has only hit .300 twice. As everyone anticipates what kind of contract he might earn in free agency, the numbers say he is above average, but not deserving of the richest contract in baseball history. So his struggles this year are merely showing more of who he is as a player. A slugger showing a few too many holes in his game at the wrong time.
Machado, on the other hand, looks like his walk year is going to lead him down the path to a record-setting deal.  At the very least, he is adding to his value as he approaches free agency, even though he will likely be traded by the deadline. His two home runs Tuesday gave him 23 for the year, which is one more than Harper.
Here's the big BUT…
Machado is hitting 30 points higher (.314) than his career average (.283) and is easily on pace to pass his previous career highs for home runs and RBI (37 and 96, respectively). Keep in mind, Machado is also doing this amid daily speculation of not just how much he will make on the free agent market, but where he might be playing tomorrow. So the pressure doesn't appear to be getting to him. Teams should take this into consideration when making such a high-risk and high-cost gamble of wanting to sign a superstar such as Harper or Machado (see contract busts Albert Pujols and Josh Hamilton).
Machado only has 23 at-bats in the postseason, so that is not a good barometer of dealing with pressure. Harper, on the other hand, is hitting .211 in 78 postseason at-bats, which looks a lot like his batting average this year. Even though these two stars are shooting in different directions, we all know where they go and for how much depends on team needs because they play two very different positions.
But if you're ranking them swing-for-swing and holding a $300 million contract, Machado is silently more deserving.
Harper might make more headlines, but "that's a clown question, bro" to think he's the man you want.
Questions and comments?
thescorecrowsports@gmail.com
Follow Us on Twitter @thescorecrow
Follow Us on Reddit at u/TheScorecrow
Follow Robby Messer on Twitter @talkoutofturn
Main Credit Image: Embed from Getty Images